Plus the creative personality and taste to create a sensual and completely original wedding that belongs to only you two. In this fairy tale, when once it is absolutely heroine!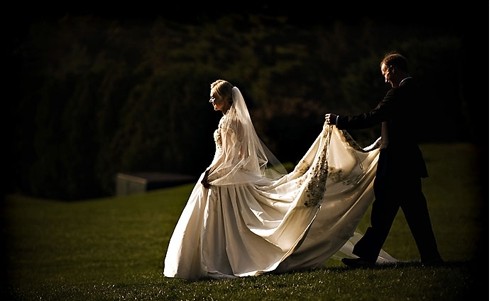 The first Wedding Raider trick
Making thank-you card, in this way you can make them feel very warm and happy. Meanwhile, ask a friend of you to complete a special task and that is when the guests arrive, take photos for the couple guests and the family or group guests. The guests will get separated after the arrival. At the end of the wedding ceremony, send thank you letters attached these photos, which will bring them a surprise.
The second Wedding Raider measure
Think about the time or place of your engagement. If it can be appropriate to add the element into the wedding? For example, a bride places the blueberry flowers on the middle of her wedding bouquet, because her husband asked her to marry him at a place called blueberry. (Remember to put on each table a prompt telling guests the matter).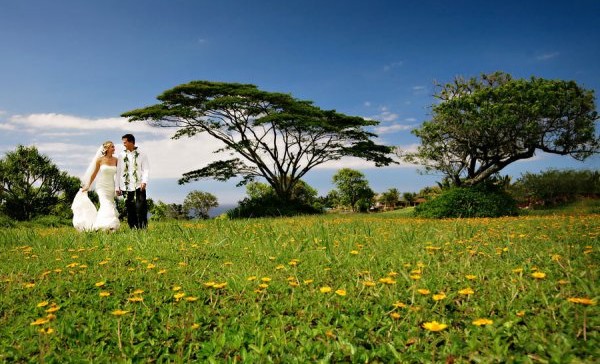 The third Wedding Raider measure
Use each girl's birthday flowers to personalize the bridesmaids' bouquets. Remember to use the uniform color flowers (pink roses, peonies or tulips).
The fourth Wedding Raider trick
Design your own logo and use it on the invitations? And extend it to the details of the wedding now such as the playbill, menus, thank you card, gift boxes and so on.
The fifth Wedding Raider trick
Toast to the woman that made the biggest impact on your life (mother, grandmother, grandmother, etc.), and then send them the bouquet you were ready to throw to the crowd.
The sixth Wedding Raiders trick
You can add your own style on the card at the hotel reception to write different words each different greeting guest. Close friends can be addressed, such as "××, thank you for coming from so far away to our wedding!" Or on the card of guests being not so familiar draw a smiley face and write "Wish you happy!" Then sign your name and it is also very warm.
The seventh Wedding Raiders trick
Customize a stamp to make your gift personality. Go to custom hand shop to customize a rubber seal that the pattern from your own design (sailing, puppy, film or something), and then find an office supplies store to add some simple decoration on it. Finally, of course, print the wedding date on.
The eighth Wedding Raiders trick
Set a candy bar and put your favorite candy, then put some beautiful bags. This will make it convenient for guests to have what they love.
In addition, you can also use the color match to show your creativity.
Pink wedding
The bride liking pink must be a lovely and romantic girl. Peach-like color always gives people a feeling of sweetness. With such a color tune, the wedding will be full of happiness. Whether floral, cakes or small decorative objects, everything is so pink and seductive.
Passion collision of yellow and blue
"Hit color" is now a popular matching method. When the yellow hit the blue, the mix is undoubtedly the most eye-catching one. Bright and lively yellow set off the quiet blue so cute.
Snowy forest, brown and white
If the wedding is held in the winter, then use some winter color to render winter theme. Mix these natural colors such as brown, green and white subtly. And pine cones, trees, snow; these elements can make your wedding unique.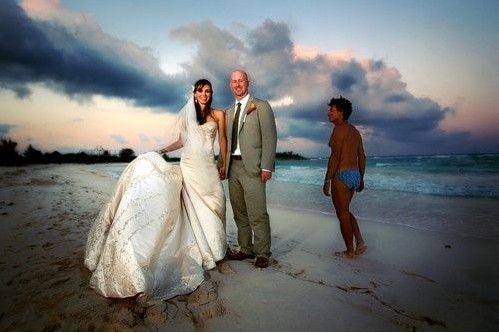 Quiet blue wedding
Light blue wedding always brings people fresh and elegant feeling. If you like quiet, then this tune is for you. Blue and white are cool colors that will not only bring fresh cool feeling, but also make the venue empty. Newcomers liking the lively and festive should be careful with this color. You can wear wedding dresses of different colors and styles to match your wedding theme.
There are also some other measures to make your wedding unique. Try them boldly and your wedding will be the one that is most impressive.