Which place is your favorite wedding filmed? A place where is full of classic charm of the castle, or the sacred quiet church, or the fresh vast sea? If you have not decided, photographer Vivienne Mok tells you, you may as well hand by hand with your love immersed in the gurgling water of the lake, feeling the most beautiful romance.
On this group of wedding dresses pictures, photographer Vivienne Mok select the place of Constance in Swiss to express her inspiration, when the model put on the dresses which by New Zealand wedding brand, Kelsey Genna and Pony Anarchy launch of "The Bride of Lake Constance" wedding series, also combined with Vivienne Mok classic aesthetic photography, how can you not be attracted?
Female photographer, Vivienne Mok, was born in Paris France, she is good at collecting the natural of romantic atmosphere when creating her works, she was once a professional fashion designer, she worked in the famous fashion brand Anne Valérie Hash and as a designer in it, and later engaged in photography, this romantic aesthetic style on wedding dresses photos has become her classic.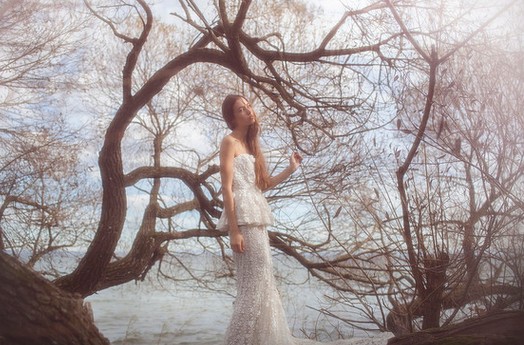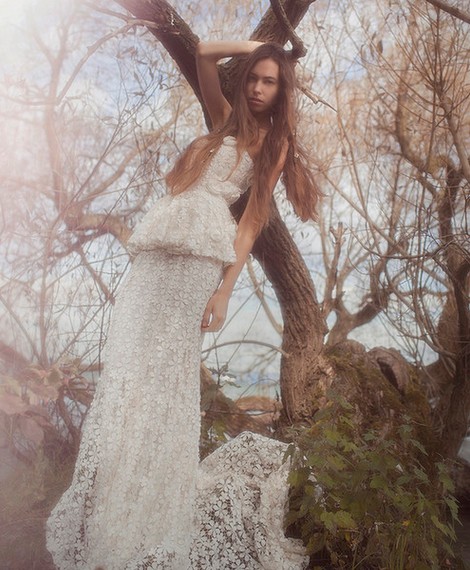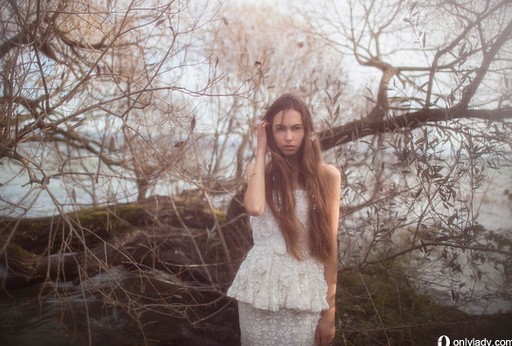 This time, Vivienne Mok shoot in a place which is one of the Western Europe's largest lake– Constance. The bright dazzling sunshine, sway in the blue sky and the lake, adding with the model in that kind of cool temperament, becoming the best match of the screen. Three-dimensional lace, lightweight chiffon tulle, and a combination of hand applique woven lace Kelsey Genna dress, this is the most beautiful and aesthetic scenery in the world, just as pulling you into a fairyland and the pretty fairy is waiting for you there.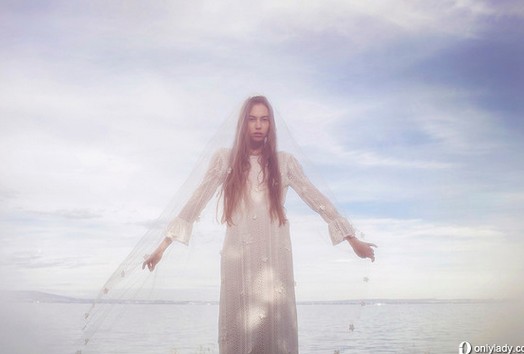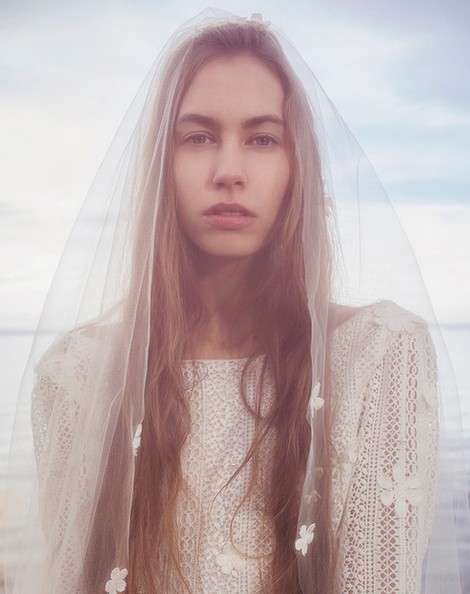 For Vivienne Mok concerned, maybe tulle is not only as decorative accessories, but also the important role of manifestations. Gently brushed the bride's skin, as if have the feeling of the warm mellow moments. Natural light goes through the tulle, lace and lace hollow echo, beautiful but not pretentious, perfectly showing the bride's delicate temperament, how it would not be attracted by her?
Just enjoy the photos: