Be honest! We all love the short homecoming dress which makes us sensual and feminine during the homecoming season. Light and convenient, we look like more mature in such gowns to enjoy the dance moves at the homecoming party. But how to wear homecoming dresses that are often short ? The following are some useful ideas which will show you the best way to dress up your homecoming dress, and look dazzling when you go out in it. You can click to see some 2014 homecoming dresses inspirations before reading this article 🙂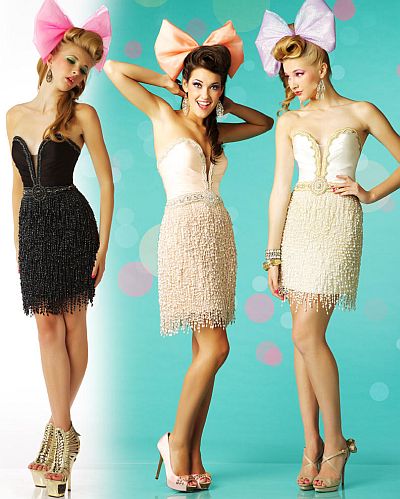 Thigh high or ultra-short?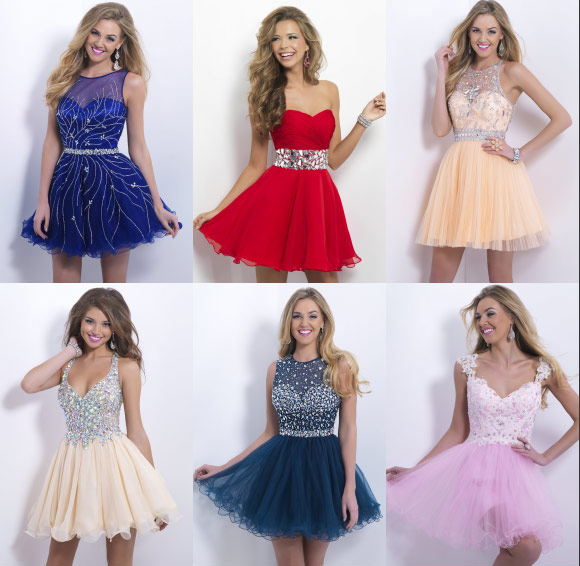 It would be wise to opt for a short one (mid-thigh) for your homecoming party. It's not only cute considering your age, but also a great look to let others see your beautiful legs in a suitable way. The ultra-short dress (below the buttocks), is only suitable for the events like club nights or parties between friends.
Does the short homecoming dress goes for everyone?
Yes, and especially for those who are petite. Short gowns just have the magic to elongates the legs visually as well as the silhouette. Don't forget to wear it with high heels, you will be surprised by yourself because the result will be more than perfect.
Can I wear the short homecoming gown at other occasions?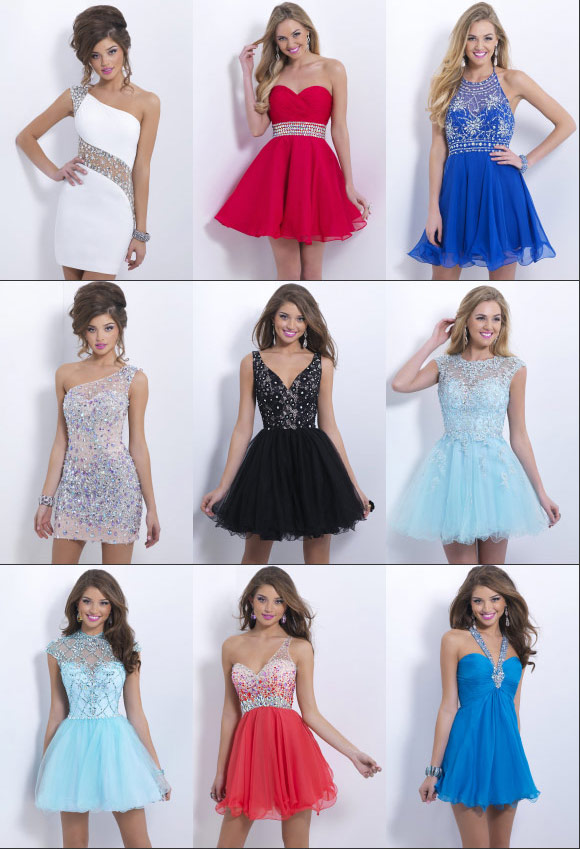 You are hesitating whether you should wear it for fear that it may not be appropriate for the occasion? Besides homecoming seasons, you can also wear your lovely short dress during festivals, dating with your lover, performance or other dancing parties. These are all perfect occasions to wear a shorter dress. But if it s for a professional appointment: you may give to your supervisor, your colleagues or your customers an impression that you just get out of a sofa promotion 😉
What to wear with a short dress?
Once you have chosen a homecoming dress that appears stylish and goes well for your body type, some adornment and additional accessories will just make the dress look even better on you.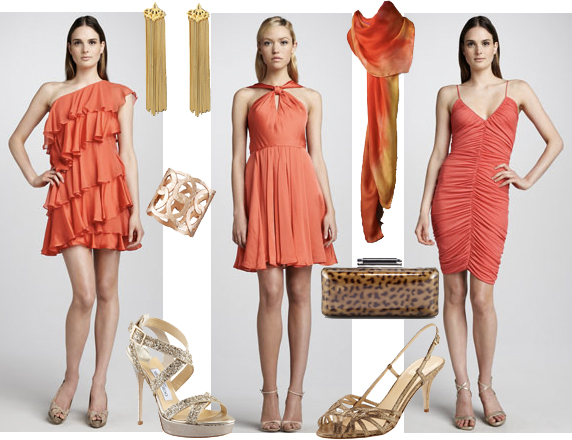 Earrings
A homecoming dress is the ice cream, and in order to complete the sundae, you may want great jewel. A pair of dazzling drop earrings goes well with a homecoming dress. Choose earrings which feature gemstones such as rubies and diamonds. If you want to justify purchasing such accessories, keep in mind that they are very stylish now and will still be in the future, and can be paired with almost anything –  including the little black dress.
Bracelets
Everyone has her own style: bracelets might not be your thing. But if you can wear them without discomfort, they're a great complement to any homecoming dress. If you are already wearing some bold jewel. Choose some fancy bracelets to wear with your outfit. You may prefer to wear either the necklace or bracelet, but not both.
Clutch
It's never proper to attend a homecoming affair without the suitable clutch accessorizing your dress. Even a small one will be enough. Lipstick, tissue and other small things will just fit inside. Once more, stay with the overall ideas. If your outfit features beads, select a beaded clutch to complement your ensemble. The best match for your gemstone jewelry would be a shiny black clutch purse with a few rhinestones on it.
Shoes
If you think that the dress is short enough to show your beauty, pair it with some ballet flats. Additionally, you could allow yourself to a pair of heels of about 5 cm but no more. The pumps will heighten your bum, which makes your dress even shorter.
For a simple homecoming dress, you can afford pumps for a chic rendering. In order not to focus others' attention on the length of the dress, feel free to wear a belt and a piece of jewellery such as a bracelet or ear-drop.
Your choice of shoes should not only depend upon the length, but also the color and the style of your homecoming dress, not to forget feeling comfortable in the shoes. If you do not believe you can dance (or even walk) in a pair of stilettos, you can always choose a low-heeled option that can still be quite sexy. To discover what style of shoes you should be wearing with your dress, find your dress style in the list below:
1. Slinky and Skin-Tight: A slinky, cute dress calls for a slinky pair of shoes to accompany it. If your dress shows off your curves in all the right places, try wearing a pair of strappy, open-toed sandals or sling-backs with a stiletto heel.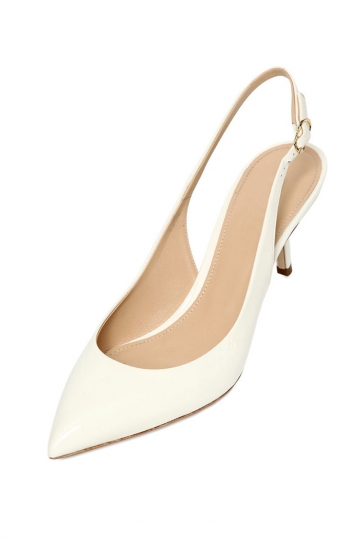 2. High-Low or Asymmetrically Hemmed: This type of gown (with its short hem in front) is likely to grant more attention to your shoes and feet than any other dress style. Be sure to choose a pair of shoes with a moderate to high heel that shape and tone your legs. Your shoes should also boast some glitter, sparkle, or other pizzazz to draw attention toward them. If you are wearing a solid color dress, metallic shoes will complement your dress and add some glamour to your look.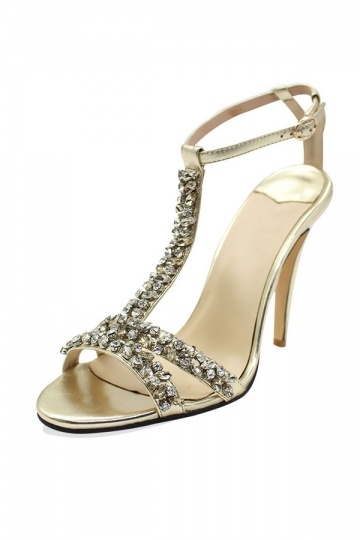 Finding a cheap and trendy Homecoming dress from our site is only half of the battle. Once you find your dress, you should immediately begin thinking of all the finishing touches it will require. A perfect homecoming dress is not complete without the make-up, shoes, and accessories to accompany it. Wish you have a wonderful homecoming time!