While planning your wedding and if you want to make it as the most memorable event in your life, one can select unusual wedding venue as underwater wedding. There is lot pleasure and thrill in an underwater wedding! There won't be many changes in the wedding costumes. The bride and groom shall be wearing the best of their wedding dress on that special day. It would be quite funny to plan wedding in an unusual manner than the traditional wedding functions. For underwater wedding you have to approach the right wedding planner who is well experienced in organizing under water wedding.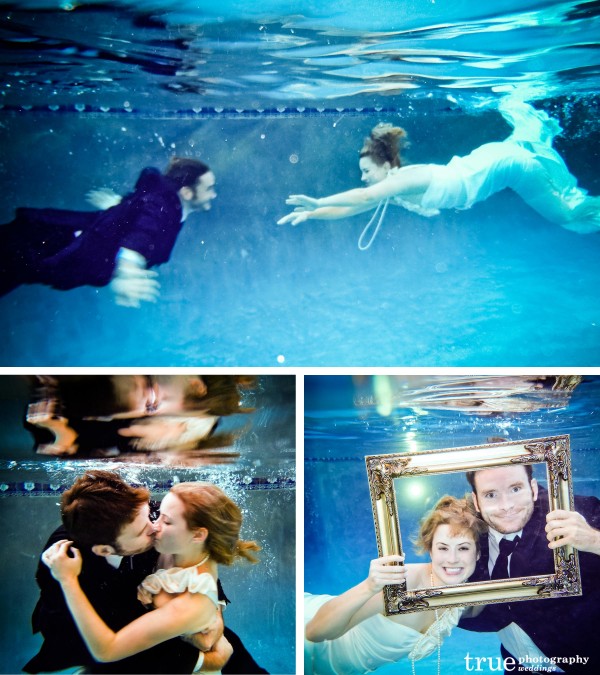 To conduct underwater marriage there must facilities that can take the entire event under the water. Countries with under water resources are having qualified professionals and divers who can help to conduct under water marriage in a perfect fashion. Countries like Thailand and Australia are having special venues and arrangements to conduct underwater marriages on a regular basis. Some resorts in Thailand offer underwater marriage as a specialty item as part of their business campaign. The resorts provide lot of publicity for underwater marriages and conduct the marriage as grand festival with special wedding dresses.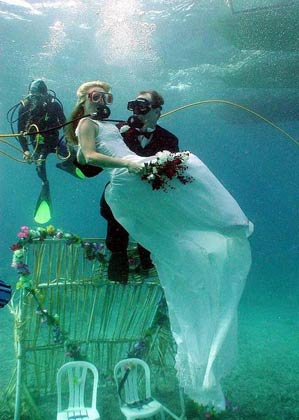 In Trang, a province in Thailand, underwater marriage is conducted as an annual event. Here the marriage is conducted as a big festival event. People who wish to get married underwater can join the team and get their marriage solemnized under water. The oath and marriage registration are all carried out under water. Officials who take part as a witness in the marriage also will be present under water. All the traditional function related to marriage is all carried out in this kind of underwater marriage ceremony.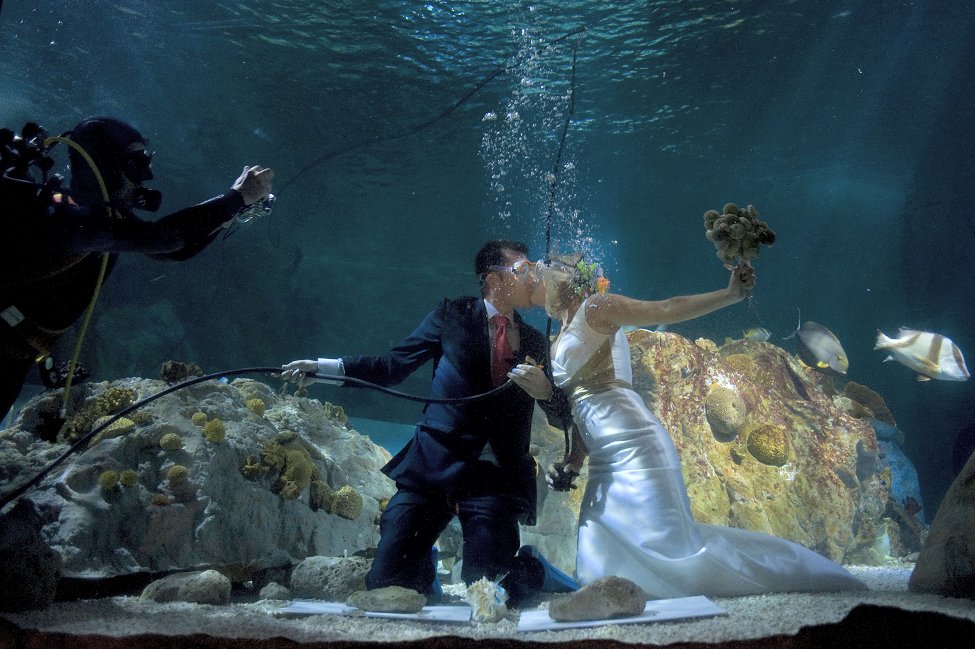 Any couple can be part of this underwater marriage ceremony. There is no cast and religious restrictions. People who love to experience new ways and means for their special day often select unusual wedding plans. Apart from the best wedding dress, couple wanted to make their wedding day more than an ordinary marriage go for under water marriage. Wedding is purely a personal affair. It is between two lovers. It is also a social function. There is a social acceptance for married couple. This is also known as institutional marriage.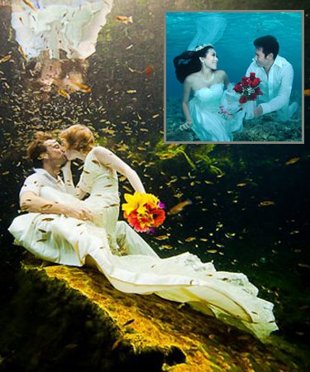 Underwater marriage and cheap wedding dress, it will be a big question mark. You have to be in the special attire as per the guidance of your wedding planner. Underwater marriages would be an expensive affair. There will be lot of practical limitations to carry out the oath of "I do" ceremony while the couples are under water as they are not able to talk. It may be legally not acceptable when the couples are unable declare the oath "I do". To overcome this situation couple can consider using writing pad and scribe "I do" over the board. These kinds of weddings are always legally solemnized by taking the oath officially or in public venues or in churches. So the underwater marriages can be considered as an additional fun affair to make the event more memorable and colorful.