Homecoming is first and foremost a celebration of school spirit. Before the homecoming celebration, apart from some girls might take some small measure of satisfaction for getting invitation from her dream boys and they will be busy in racking their brain to try to be the homecoming queen. Absolutely, an amazing homecoming dress always will be a great weapon for this "contest".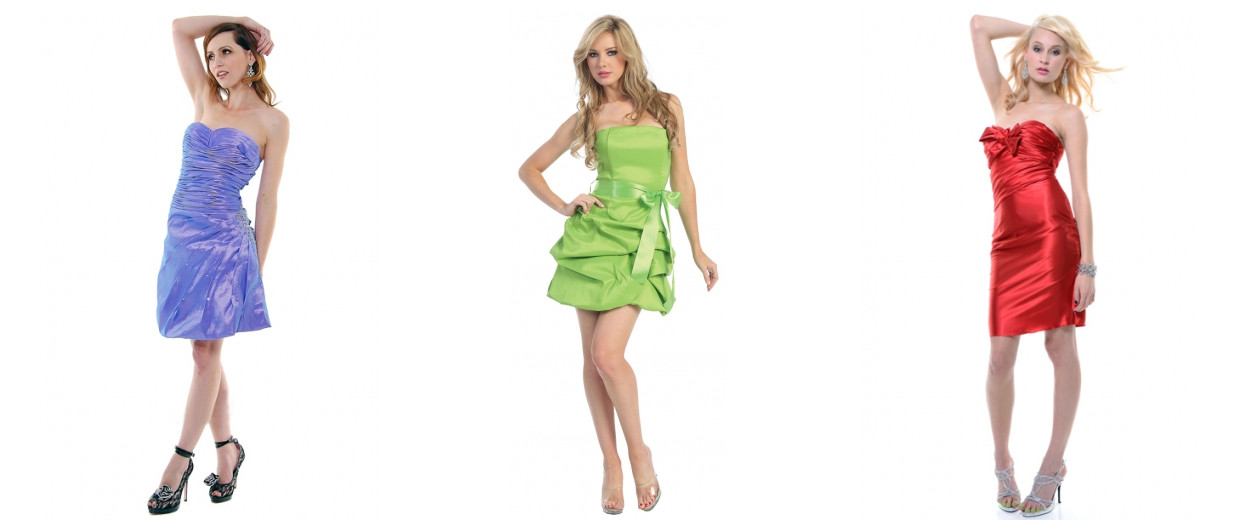 The most magnificent and beautiful of all summer formal dress collection in homecoming dresses is worth taking a look but what is more necessary is to figure out the new fashion trend in order to make you ready for homecoming. Sweet and cute is chic homecoming dress style. That is to say every school girl eager to show off young and energic image.
But as go with the summer time on, comfortable wear in formal dresses with the right choice of color and style is what you need to do.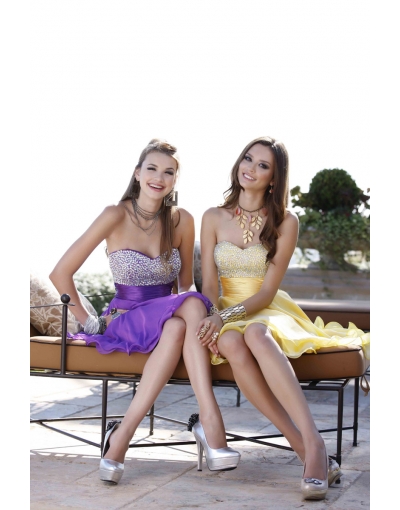 Light yellow summer homecoming dress designed with an empire waist, the short length and chiffon fabric can be the best selection for homecoming party. Soft and light shades are also very suitable for summer time.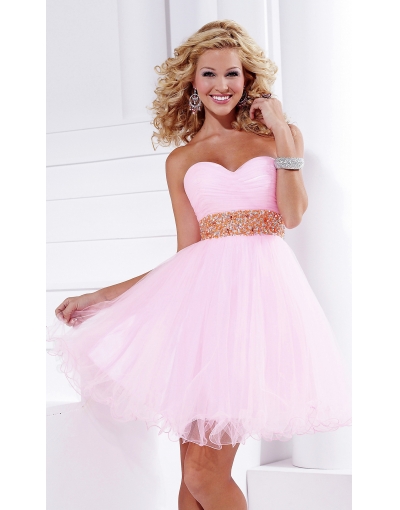 Pink homecoming dress with strapless sweetheart neckline always is a sweet girl's first choice. Fresh but not fancy. It is a great choice to go with a stunning necklace for party.
Spending more time to select a right homecoming dress can't be a bad work. A great dress will give you the confidence to enjoy the event and who knows you may even walk away with your dream date.