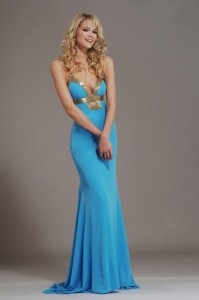 Aside the noise and excitement that accompanies prom nights, prom nights are very significant in that it represents the end of an era and the start of another. We all can look back at some exciting moments of our childhood days and wish to, if possible to experience such once more. It is same for prom nights. As little as prom dresses worn that night to whatever naughty pranks, drinks or other such incidents, prom night memories are rarely forgotten and this is why you want such an experience that will inspire fond memories in the future.
It is an unspoken rule that prom dresses must be new. It's a special night for everyone and probably the last time people would ever see those with whom they've shared the past couple of school years. Smart ones start preparing for prom night long before it arrives. Depending on the person's way around finances, it might be smart to start saving quite early. Before one begins to save though, it is vital to get a picture of what the person wants to wear on the day. The internet today has made it easy to search and to locate anything one wants. A simple search will locate it then one checks their pockets to determine how much to save or how to acquire it.
One's choice of prom dresses does not necessarily have to cost so much, Someone said; it doesn't necessarily have to be expensive for it to look good. In other words, one can spend not so much yet look stunningly beautiful. Starting out preparations early can really be beneficial in that, some stores have occasion clearance and discount sales where the prices of commodities could be sold for less than half the initial price. This is an excellent option for those wishing to buy prom dresses and their savings or whatever income they can muster is unable to get it for them.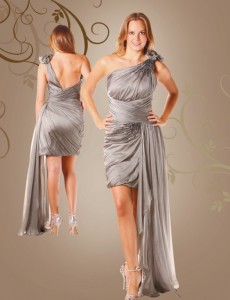 It is vital also to take note of the quality of material and the design or style before settling for any particular dress. It is not enough to like a dress simply because of the color or how it is displayed online or at the malls. Before one makes payment, they ought to be sure the dress fits especially with the uniqueness of each person's body morphology. One ought to look comfortable, free and relaxed in their choice of prom dress.
Finally, prom dresses must also go with the right and correct accessories. Hand bags, shoes, jewelry and make up all must be planned for as well. One can have a beautiful dress but with the wrong accessory or badly done "˜make up', they might become the talk of the night and such talk is not forgotten in a hurry. It all boils down to carefully making the choices early and ensuring that the very vital things are taken care of and on time too. With the dresses sorted, one can look forward to an exciting, fun filled and truly memorable prom night.