Trapped in a crowd of blazing and shining stars, how you are supposed to win out the rest? Absolutely a unique nifty short prom dress will work everything out. Short prom dresses are faddish for prom nowadays. But how to purchase the perfect short prom dress for your special nights still recalls skills and methods. Follow PERSUN closely to know how.
The first thing we should consider is whether it is cozy enough for you to enjoy your fabulous prom. Short prom dresses characterize wickedly funny hemlines as waved hemline, tassels hemline, ruffled hemline, simple cut hemline, bubble skirt and so on. You can definitely outstand others in a unique tailored short prom dress. If you can't help with your creative ideas, you can be your own tailor and make a unique short prom dress, the only one of your kind.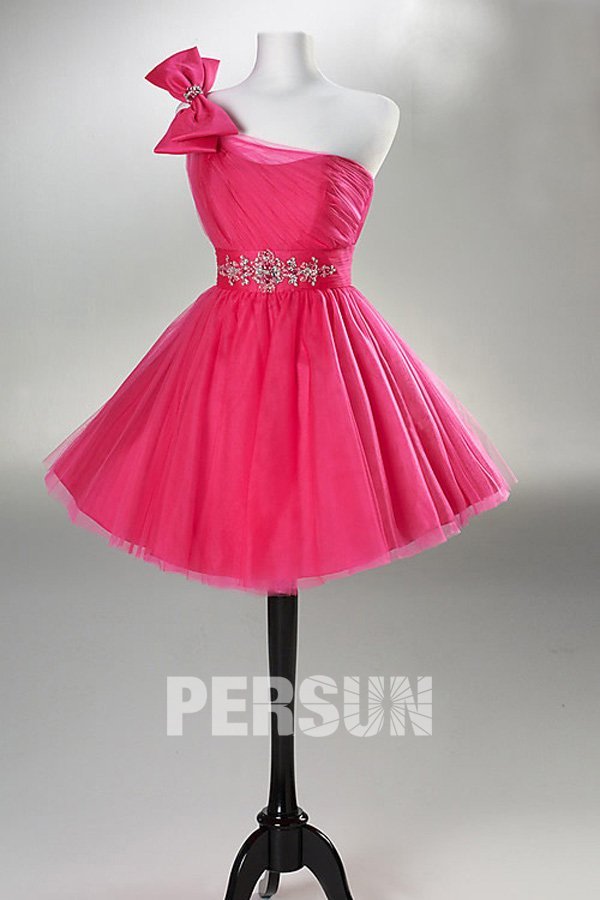 A hot pink prom dress as above can surely satisfy all your needs for comfort and relaxation. Short prom dresses reveal more purity and fragrant quality of girls than those elegant and mature dresses of floor length. With a simple cut bubble skirt hemline and lithe voile, you will rock your party like a breeze.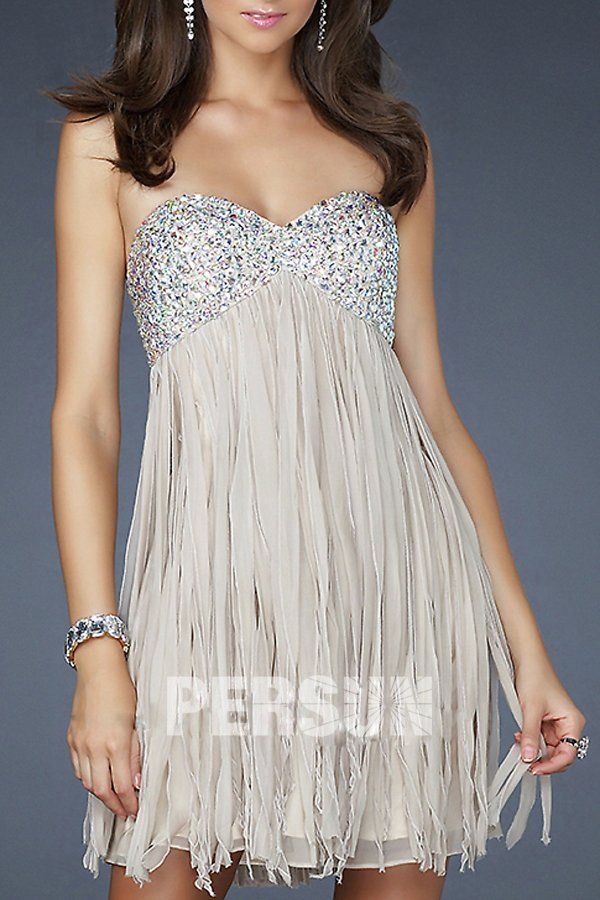 This is a typical tassels hemline prom dress which is specially designed for our budget friendly friends who want to be a party queen. This is the most fashionable style in this season. And it is exclusive at Persun.cc.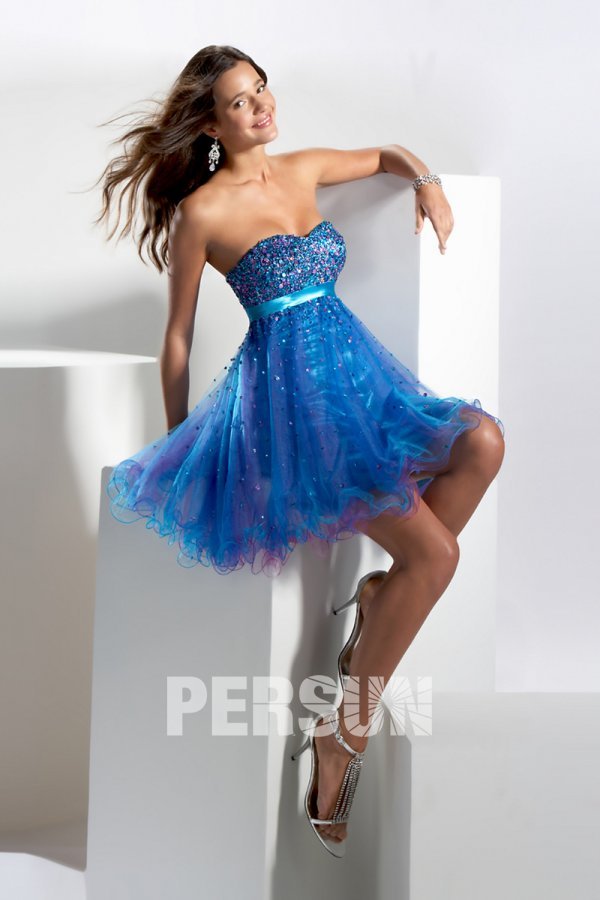 Waved hemline also is a hit in all kinds of princess prom gown designs. Such a ocean blue short prom create a feeling of nobleness as well as a sense of mystery.
Strapless short white prom dresses can flatter your sexy collarbones the best. With your sexy shoulder partly hidden and partly visible in your straight or curly hair which naturally falls over your back, you are ready for your fantastic night already. One shoulder short prom dresses add more sweetness to your quality. While short prom dresses with two thin straps will make you look saucy and vigorous.
Choose your unique one of a kind prom dress to make your special night more special.