Many years past, women have realized that to be attractive, you need elegance, but it's also important to look sexy. Indeed, being sexy is a state of mind that requires an optimal self-confidence. This requires, above all, bold, appropriately matched clothing choices that are not vulgar. Sexy, you can be sexy anywhere, it's true. That said, what could be better than the chic, peaceful and beautifully luminous setting of an evening to reveal and assert your femininity? If you want to be the most dazzling of the evening, take all the glances and compliments of the other guests, several models are available. From this range, 5 styles stand out in sexy evening dresses. Let's find out about them.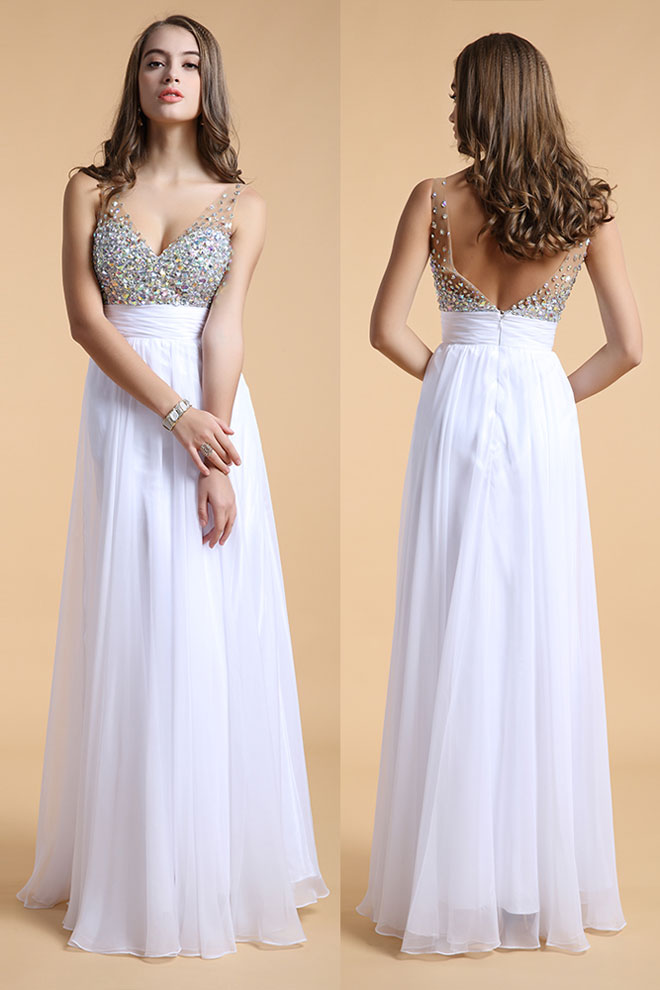 To make you look splendid, Persun.cc puts at your disposal beautiful creations in different colors and styles. In the first position of this top 5, enjoy the white evening dress with V-neck short sheath. With its immaculate color, this model has a cleavage and straps beading that delicately enhance your shoulders. The dress is sheath and has fine strass brilliant at the bust for a chic and sexy effect.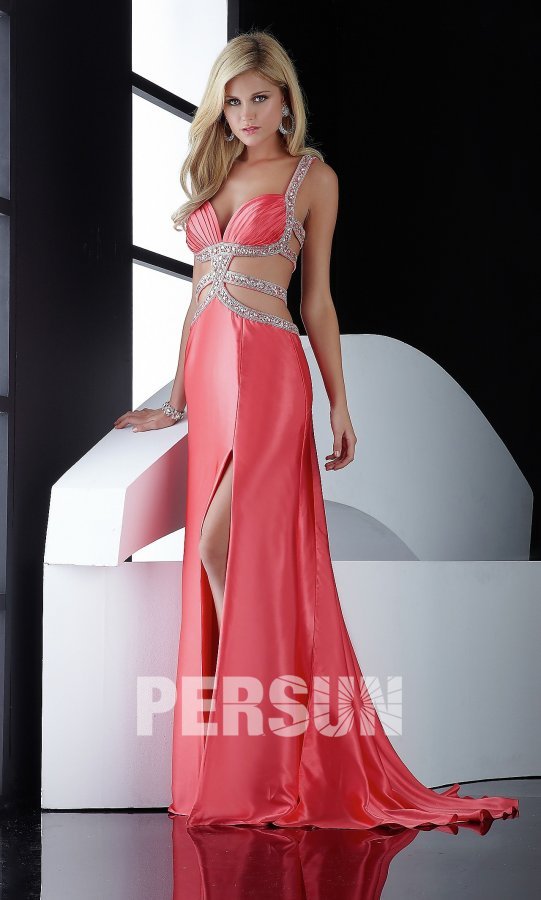 In second position, find the long glittered evening gown adorned with satin. It is hollowed-out at the waist and backless with strass for a style sexy with splendour. It also comes with silky fabric for a glamorous and original look. This piece is made of satin and includes a bra. The dress also has a front slit for a superb view of your legs.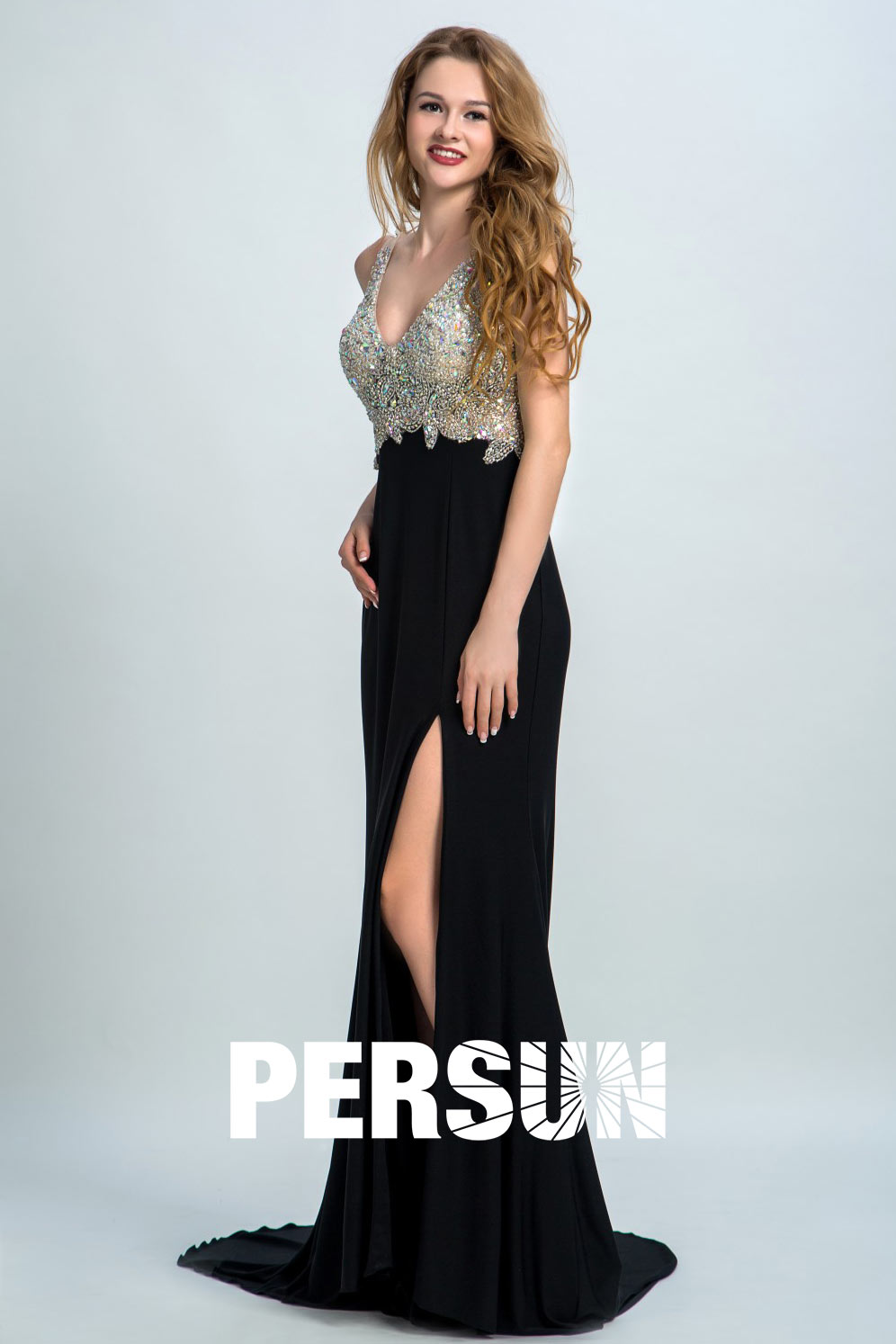 Are you looking for long models with trains? Enjoy the sheath evening dress with brilliant straps adorned with rhinestones. Long sleek and very elegant, this outfit fits perfectly into your body for a more feminine look. It makes your silhouette a real touch of brilliance to your look. This piece has a medium drag and is made of muslin.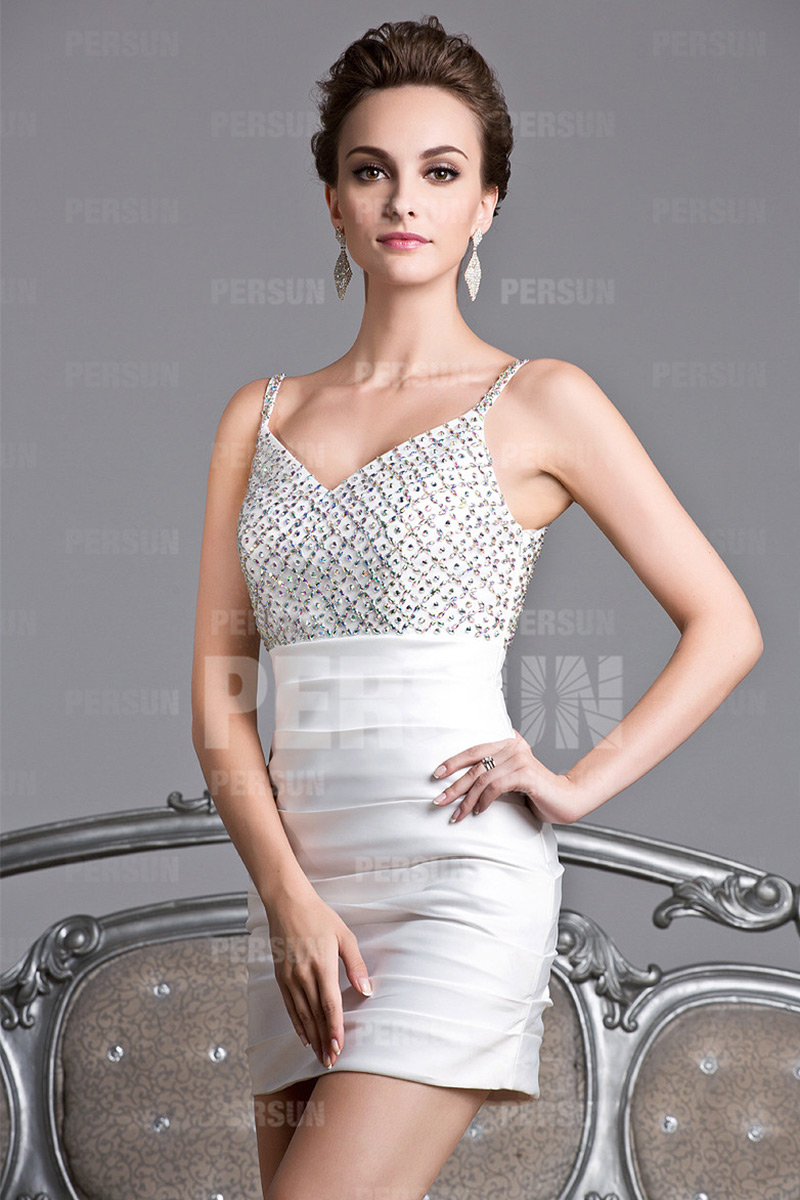 Better positioned in this top, discover the evening dress strap in satin. It offers a pretty neckline in V that will sublimate you, perfectly catches your breasts. It looks very sophisticated.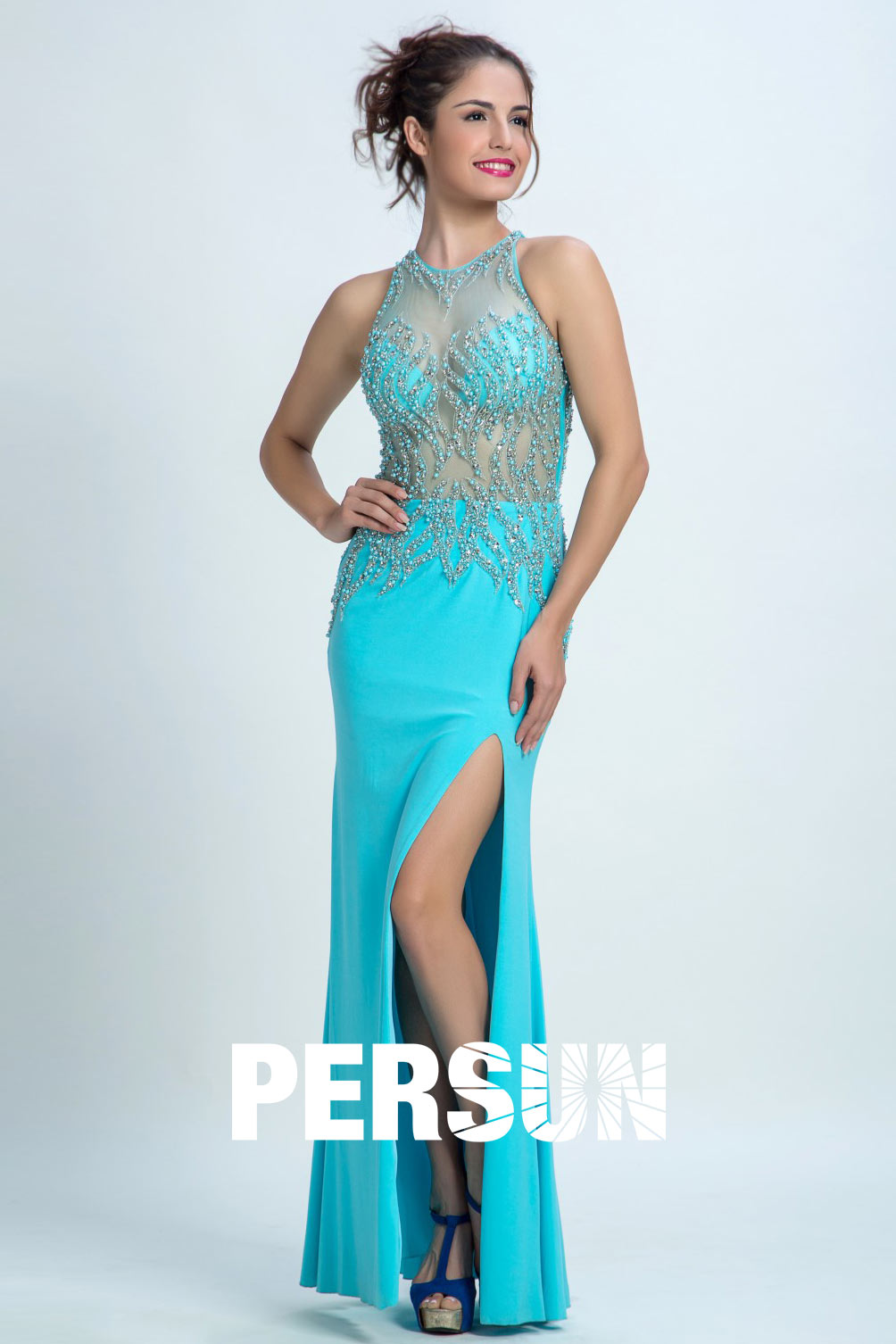 Finally, at the top of this top, discover the delightful evening dress with lace front slit. Fitted and adorned with rhinestones, it has a particularly elegant design on the back, which makes you inevitably different. The hold splits from a sublime lateral opening, going up to the thigh, to enhance your finely sculpted legs. With its structure that is both body friendly and casual, this dress combines glamour and comfort, a particularity that gives it the reindeer of this top.