In 2015, backless lace wedding dresses are sweeping all the world.The combination of gorgeous lace and sexy open back design aims to create gorgeous image for our brides. Everything is so perfect for your wonderful wedding parties. Indeed, sleeveless bridal dresses are very popular in recent years. No matter elegant strapless wedding gowns or luxury backless wedding dresses, it seem difficult to find bridal gowns with sleeves. Should we say goodbye to bridal dresses with sleeves?
Recently, i launched a discussion about bridal gowns with sleeves in UK. Quite a few people hold that these gowns are not attractive and charming. Is it true? No, i don't think so. Today let's see the charms of bridal gowns with sleeves.
The same theme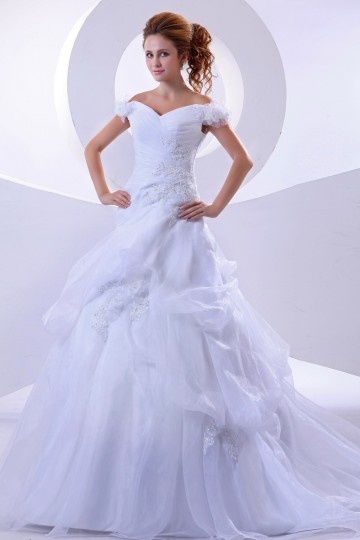 Wedding, is the most important  event for our brides. I'm sure that a beautiful wedding gowns for their special will outweigh much than any items in their hearts. It's no wonder that prospective brides will spend much time and money searching for the perfect dresses for  the weddings prior to the weddings.Every brides is unique in this world, and it's their right to choose their favorite bridal dresses. Based on my surveys, there are still lots of young ladies have soft spot to bridal dresses with sleeves in their hearts. In my opinion, such wedding gown will add more glamour and elegance to our brides with plump figures. Therefore, the right wedding dresses will be your best gowns, which will adorn your wonderful weddings.
Different forms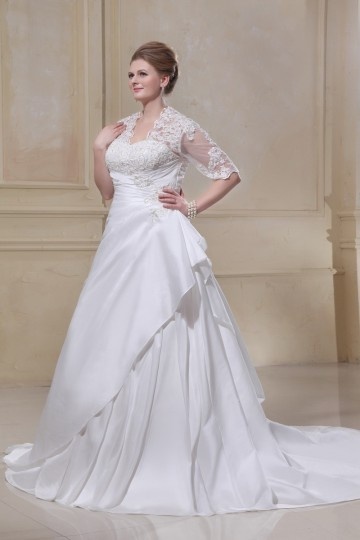 With the development of our times, bridal gowns with sleeves are also join the trends for differences. For cap sleeves to half sleeves, then to long sleeve gowns, you will see the surprises of tradition and innovation. Elegant sleeves are present into new forms, and that's charms of bridal dresses with sleeves
Classics that never fade away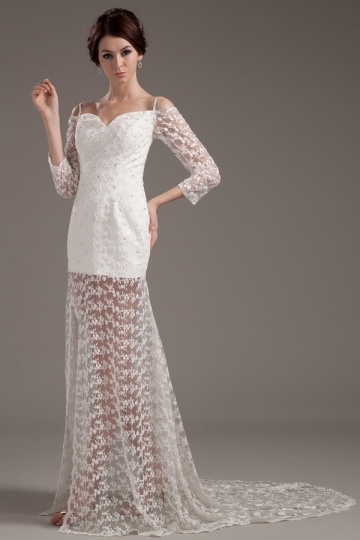 Generally speaking, wedding dresses are common is winter weddings,but the climate can't stop people's love for these dresses. Even though you have summer weddings, wedding dresses with short lace sleeves are very popular. If you are brides-to-be in this summer, why not choose a wedding dresses with sleeves? It will add your noble nature of princess and adorn your beautiful weddings as an angel.
In short, bridal wedding dresses will be in fashion again in the following years. Despite it's not that popular than strapless wedding gowns, but classic wedding dresses will never fade away from our world. Then where to buy your cheap bridal gown with sleeves UK 2015? I think it will be your top priority for forthcoming weddings.Congratulations!
More information about stylish special occasion dresses from: http://www.persun.cc/>>>