So, you've sorted out your hair design, got your nail figured out, and even found some software to help you get ready for THE prom night, but now comes the hard part : the dress! Whether you're looking for something long and glamorous or short and spunky, we've got something perfect no matter what budget you're working with. Check out our under $100, under $250 options below!
Prom dresses that are UNDER $100
Don't fret if you're allowance is a little tight"it won't stop you from finding your dream dress! If you want ALL eyes on you, go for this Sweetheart Short Yellow Puffy Prom Dress. We love the color design & the beaded details.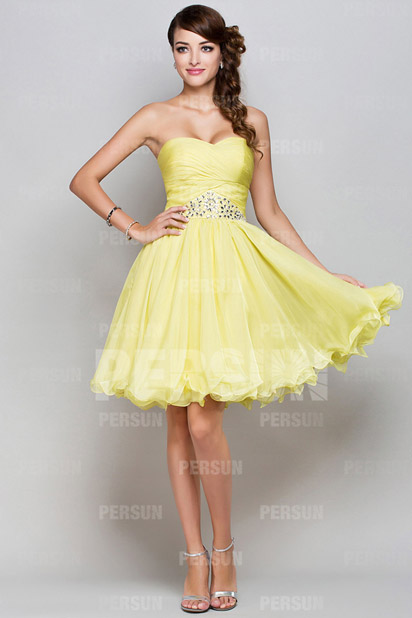 For a more vintage choice, you have the following short purple prom gown to wear. You could always have a puffy skirt with a laced & sequined top to draw people's attention !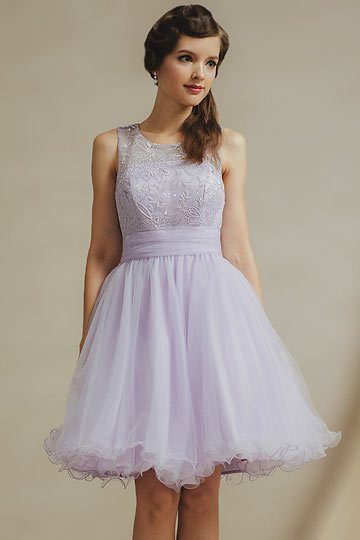 If you're feeling super girly and want to steel the style from Kardashians Tcas, go for the replica below : Add a bright red platforms, and BAM ! You'll put all the other girls (and guys) on the dance floor to shame.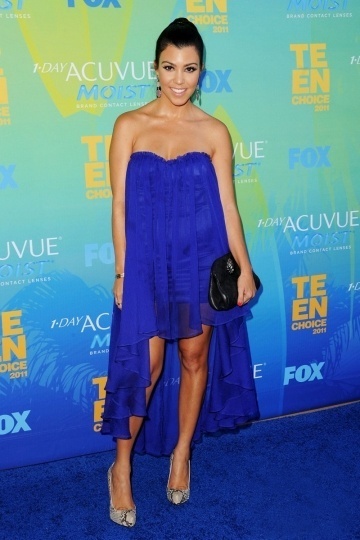 Glittery Prom dress UNDER $250
So, you've got some dough to burn, but mom is definitely still eying those price tags. Here are some dresses that are sure-fire showstoppers but don't break the banks.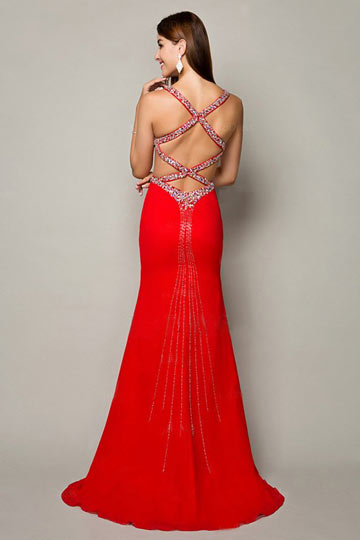 We loveloveLOVE this Sheath Spaghetti Strap Beaded Chiffon Evening Dress. It's delicate yet sassy, and there's even an glamours back to be exposed.
And we got this Sexy Slit front Prom Dress : The bead work is SO intricate that it'll be impossible not to shimmer under the disco ball in this frock.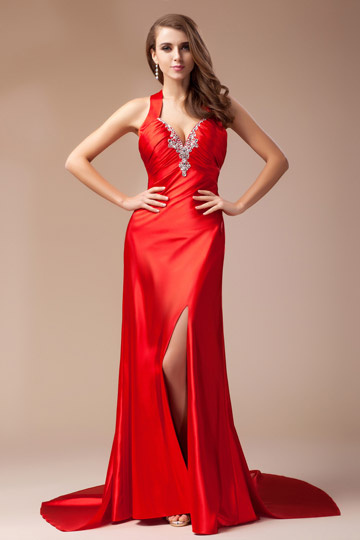 Which do you like most ? Don't hesitate to tell us your favorite in the comment below 🙂