With the advent of Christmas holidays, it's time to make preparation for it and reflect what to wear. At every year of that time, we will put on new dress during our Christmas and New Year's vacation. Today i will make a review of evening dress trend 2014 and give some specific tips on choosing a best evening dress for party.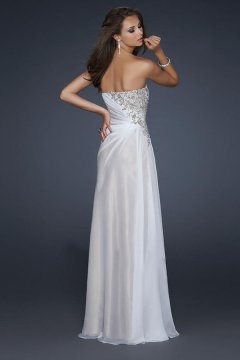 To begin with, let's see the evening dresses that we could see on the catwalks during latest fashion weeks' shows. If we take a glimpse of all dresses that designers created, you will find that most of them see the evening dress in maxi style, decorated translucent details, with embroidery, prints, leather, feathers, beads, and sequins. Such styles – it's a hit of recent seasons and they still continue to be popular. Also silhouettes new-look,tulip, dress in retro style with a low or a high waist (empire, pin-up ) are still in fashion. The most actual materials are translucent, light, or very hard, structured fabrics, materials with elastane, shiny and silky velvet. Let's take a look what kind of evening dress designers have created for the upcoming season.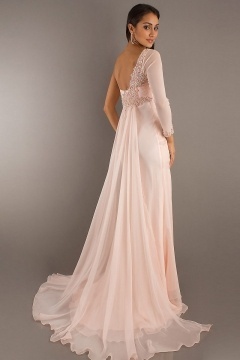 How to choose the best evening dress for yourselves. It is  a question of the fact which dress will match your own image and body shape rather than the fashion trend only. At least those models on the catwalk are not a standard.In all fairness, dresses actually hang like a creepy sack on some of them! We, Chinese, are pretty far from real fashion trends, but appreciate fine style sense. If you know the basic rules of selection of clothes – to hide flaws and emphasize advantages – go choose dresses from these premises! Short model is suitable for girls with slim and long legs, dresses with bare shoulders – for owners of beautiful shoulder line. If you have a curvy figure – forget about the tight silhouettes and three-dimensional details. Deep cuts will suit if you don't have any doubt about the beauty of the open parts of your body .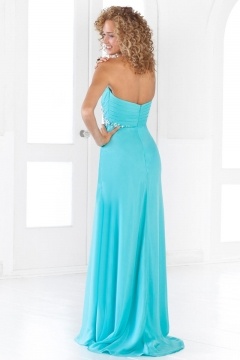 Color also can play crucial role in the selection of the best evening dresses. Choose dark and neutral tones, if you want to hide flaws, or simply do not want to be the center of attention, or the vibrant and light shades – if you intend to emphasize the advantages and are willing to everyone's admiration. Do not forget about the accessories – for a richly decorated bright dress is better to choose a more neutral shoes and austere handbag. And vice versa – dress in strict silhouettes and colors require more vivid and good-looking jewelry and shoes. Let's take a look at some of the current models of evening dresses 2014.