Picking a most suitable color will make you a surefire evening winner. Which color is the best for a flowing evening gown this year? Which evening dress color suits your personality and skin tone best? The answer is an issue of personal preference. So PERSUN will give you some advices and introduce the most popular colors for flowy evening gowns, and the choice is yours.
Trend #1 Let it block!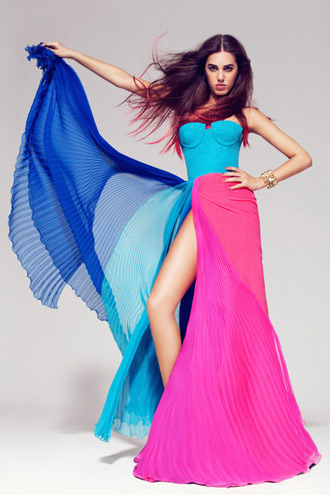 It's time to break out of pastels hues and jump into a pool of fresh punch colors block for your flowing evening gown. Wear orange, yellow, or fuchsia for your evening event, the brights are leading the way. Not bold enough for a complete dose, try choosing a fluent dress with bright color accents.
Trend #2 Gradient long evening dress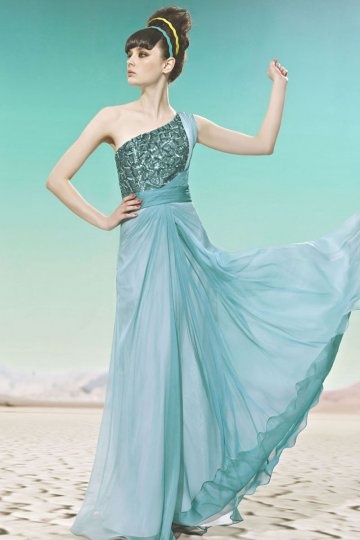 Maybe you don't like too many colors on your evening dress. So an ombre color long gown like above is defintely your choice. You will have a sophisticated look with this one shoulder design. In French this is called ombré. The gown also features a sparkling sequins at the bodice so that you have an eye-catching effect. Marvelous right ?
Trend #3 Romantic purple Formal Evening gown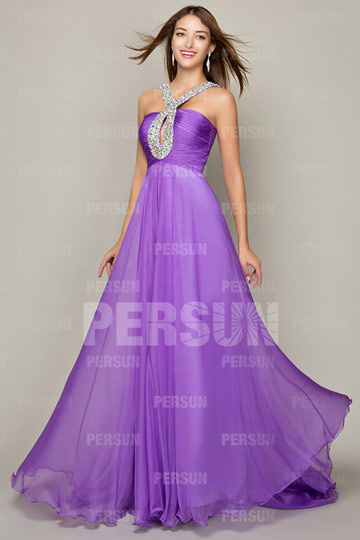 To attract people's attention on the evening party, the best way is to wear this purple long formal evening gown. Don't shy away from it. You can look absolutely dashing in this fluent outfit. The keyhole actually adds up to your femininity. The sweep train is there for your elegance.
Trend #4 Young and Sexy Red Evening gowns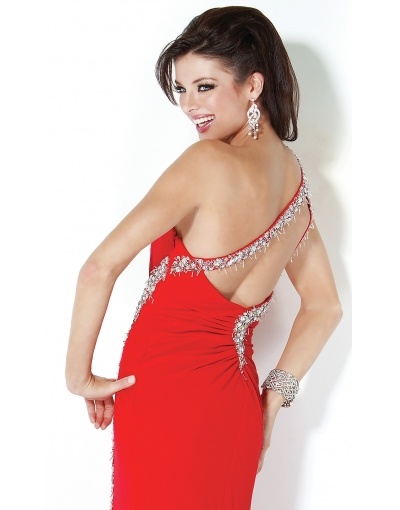 Unlike white gowns with the touch of purity, red prom dresses create an image of sexy, bold and hot outlook. Red color will make you be the center of the group, and becomes easy to attract attention from the rest of the crowd. A pair of red shoes is also very important to match your red dress. 
Trend #5 Enthusiastic Yellow gown for evening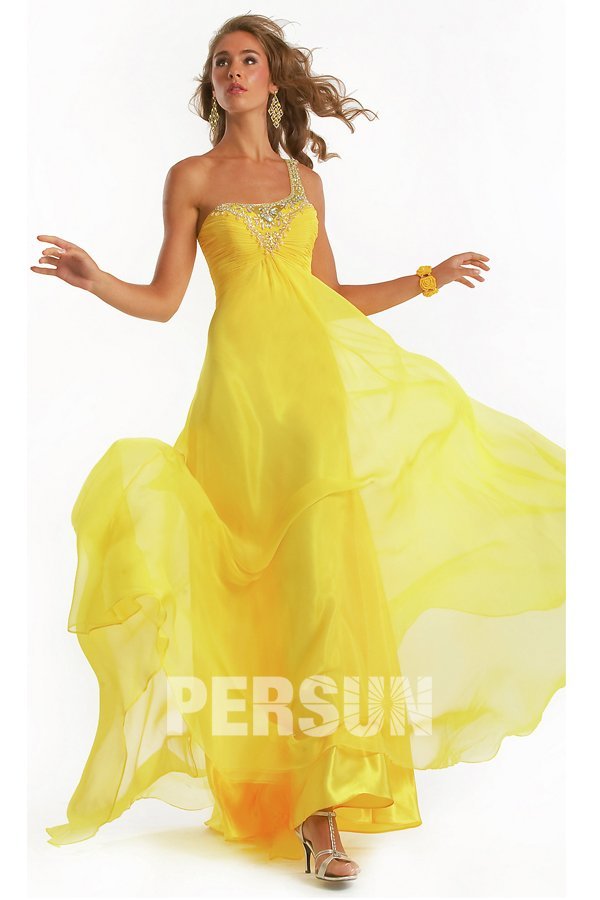 Yellow beaded gown appear to women, too. It is stylish for a long period of time and can match your skin color very well. Even if you wear the gown at daytime, you will receive many compliments from the people around you. Don't forget to get a gown that is made in chiffon to achieve this flowing effect.
At last we'd like to say, whatever color you choose, just be confident. Thus every color of a flowing evening gown on you will show your beauty off completely.