Everyone will be watching you on your wedding day. You want your dress to enhance you and make you feel comfortable. The choice is a delicate one. Discover the 10 mistakes to avoid when choosing your wedding dress.
1. Bring too many people to your fittings
Choose one or two people maximum to accompany you. Choose people who have taste, honesty and constructive remarks. Avoid people who will confuse their own wedding dress desires with yours.
The point of taking someone with you during the fitting is to help you make your choice. Avoid having your whole gang of girlfriends or the whole family accompany you. Indeed, you might have too many divergent ideas that would complicate your choice.
2. Opt for a dress that doesn't fit your size because you think you're losing weight
The dress must fit you perfectly. Bet on your current size. If you are thinking of going on a diet, tell your advisor who will manage to adjust the dress to your size if you have indeed lost a few centimetres. It is generally easier to shrink a dress than to enlarge it.
This dress must correspond to your style as well as to the wedding you organize (casual, formal, classic, natural, bohemian,…). It is also important that you feel comfortable in your dress and that it fits your budget.
3. Wear inadequate underwear for fittings
You will spend your time undressing… Wear underwear that you will not be afraid to show and in which you feel beautiful. No more underwear that has defects (discoloured, perforated, folkloric, not to your size). Ideally, wear underwear that is discreet and comfortable.
Take your dress into account: wear a strapless bra if you are a bra fan and a suitable bra if you wear a backless bra.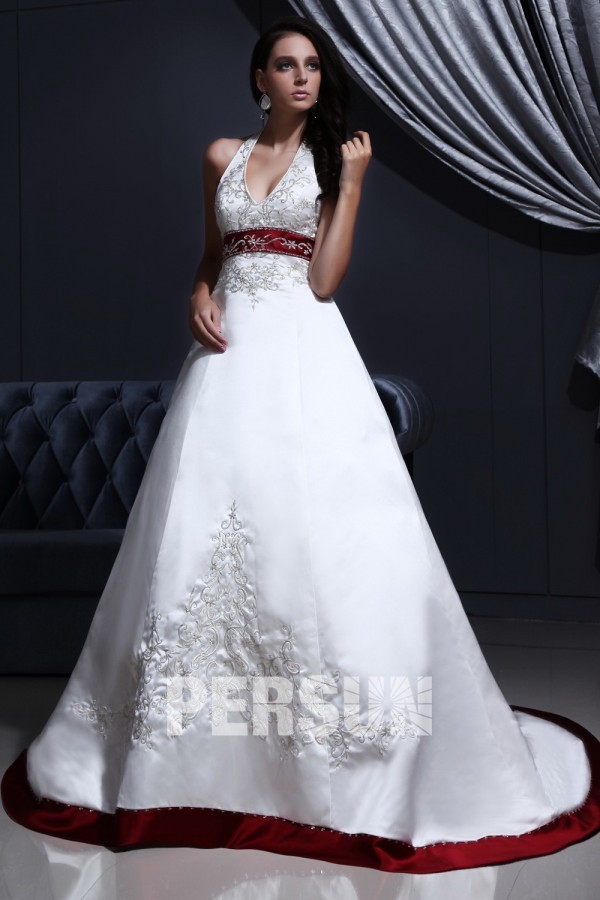 If possible, wear the bra you have chosen for the wedding day. If you don't have it during the first fitting, at least try on the bras you will wear on D-Day. Indeed, the necklines and halter wedding dresses are often more open than for other clothes and you need to be comfortable with your underwear. You will thus avoid unpleasant surprises on the big day when you get dressed. (I personally know brides who had to give up their bras because they hadn't tried it with the dress and it was really too visible)
4. Not respecting the budget
It's easy to get carried away when it comes to THE dress for your wedding. However, try to respect your budget and also think about a budget for accessories (shoes, jewellery, sailing, etc.). To determine the budget for your dress and other wedding items, follow the advice in this article step by step to ensure that your wedding is the one you really want.
5. Choose a dress that is not adapted to your morphology
You know your morphology and you know what suits you or does not suit you: mermaid dress, A-shaped, princesse or with sleeves… Take this into account when choosing your wedding dress so that it enhances you.
6. Renounce comfort
Choose a dress where you will be comfortable because you will wear it for almost 24 hours. You need to be able to walk and dance in your dress.
And above all, put on comfortable shoes, it will be a long day and before the D-day, train at home to soften the shoes and take spare shoes with you in your Survival Kit.
7. Choose your dress at the last minute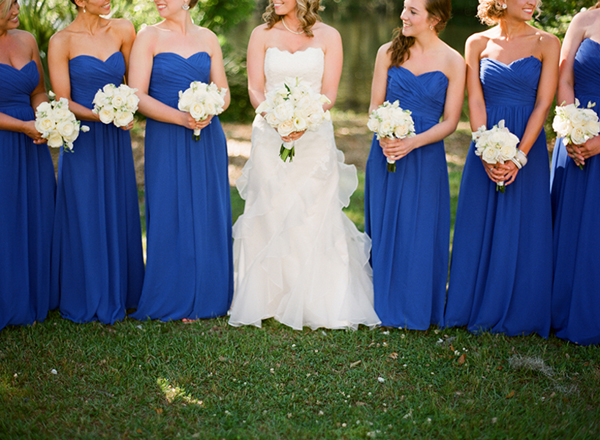 Doing it at the last minute limits the chances of finding the dress of your dreams. You may also be more stressed and buy at any price or a dress that will not satisfy you.
As soon as you have chosen the theme of the wedding, start looking for your outfit. Find out more about specialized sites. Look for ideas on Pinterest. A minimum of 6 months is required to find or order your outfit.
8. Choose a dress style that is out of sync with the wedding theme or season
If your dress does not match your wedding theme, you may feel out of step. Indeed, if you wear a very formal dress for a casual wedding or on the contrary a very casual dress in a very classic wedding decor, you will not feel at home. Avoid wanting to shine with a thousand sequins for a country wedding or, on the contrary, improvise yourself "barefoot bride" in a castle. Lace gives a romantic note, silk seduces with its elegance and the one with a bohemian soul chooses linen or crocheted lace.
If there is a religious ceremony, also remember to ask the officiant: depending on the religion and the officiant, some clothes may not be allowed (bare shoulders,…). Sometimes it is enough to add an accessory to your outfit such as a bolero or stole to make it suitable for the ceremony. You can then remove it later to wear the dress you have chosen.
9. Neglecting details
Have yourself photographed by taking detailed images of the neckline, back, tail. This can be useful for the later choice of accessories, hairdressing, shoes, lingerie.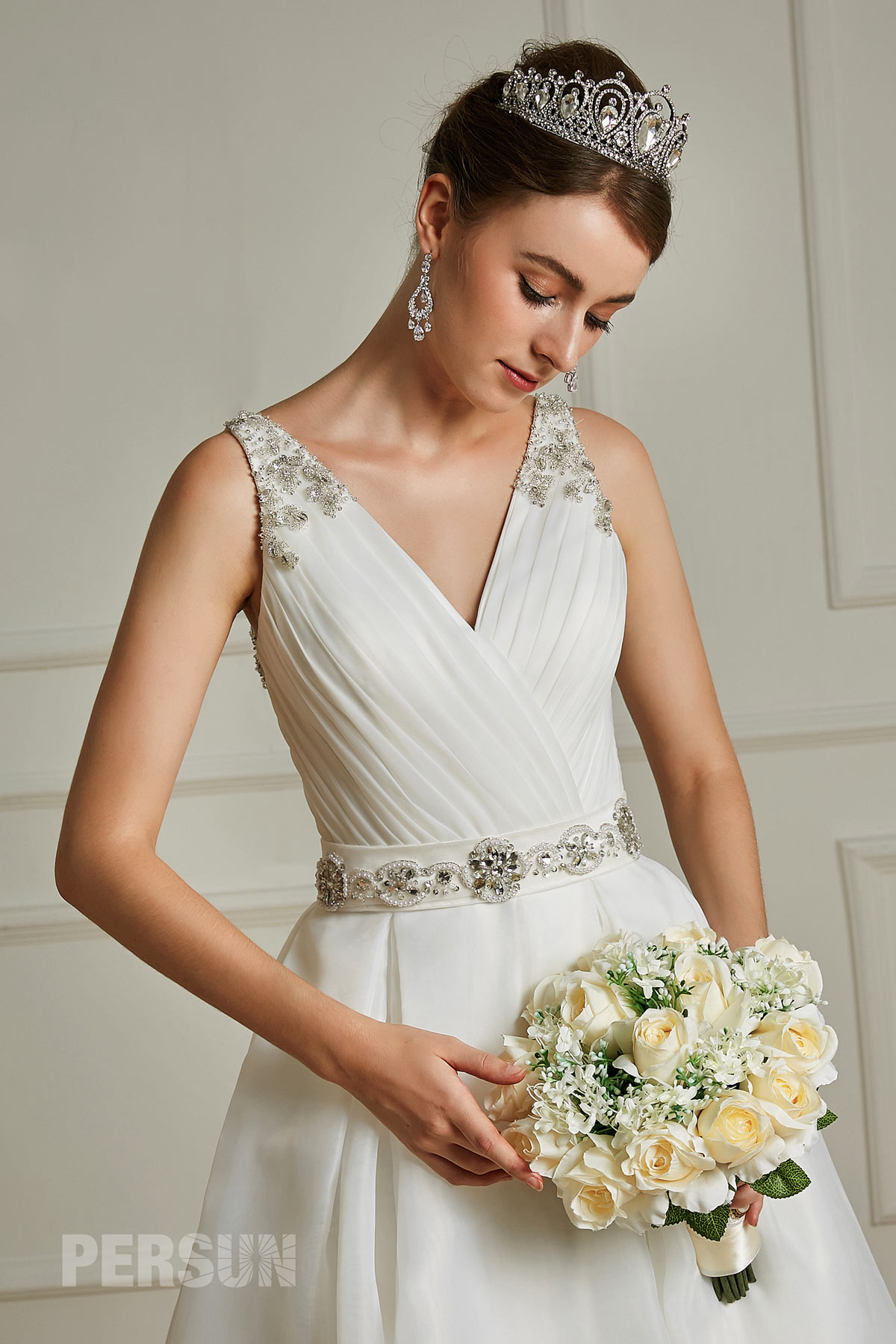 Ask for a sample of the dress fabric to match the colour of the accessories, the bouquet, your shoes…
10. Choose a dress that doesn't suit you
You need to like your wedding dress, you need to love it.
The best thing would be to choose it to please your mother or someone else who accompanied you during the fittings.
Finally, your main asset being your dress, don't overload your outfit with countless accessories. Instead, rely on a few well-chosen accessories and keep a low profile on the rest.
Are you looking for other tips on how to avoid mistakes when choosing your wedding dress? You will find further advice on the websites of Cosmopolitan and Zankyou. Have you already chosen your wedding dress?