Persun has a lot of pure color gown for events in its precedent collection. This year, we begins to find fun in some gowns that are unusual in terms of fabric. So here we proudly presents 5 essential short evening gown for your evening get-together in classy fabrics.
Metallic Tones Short Evening Wear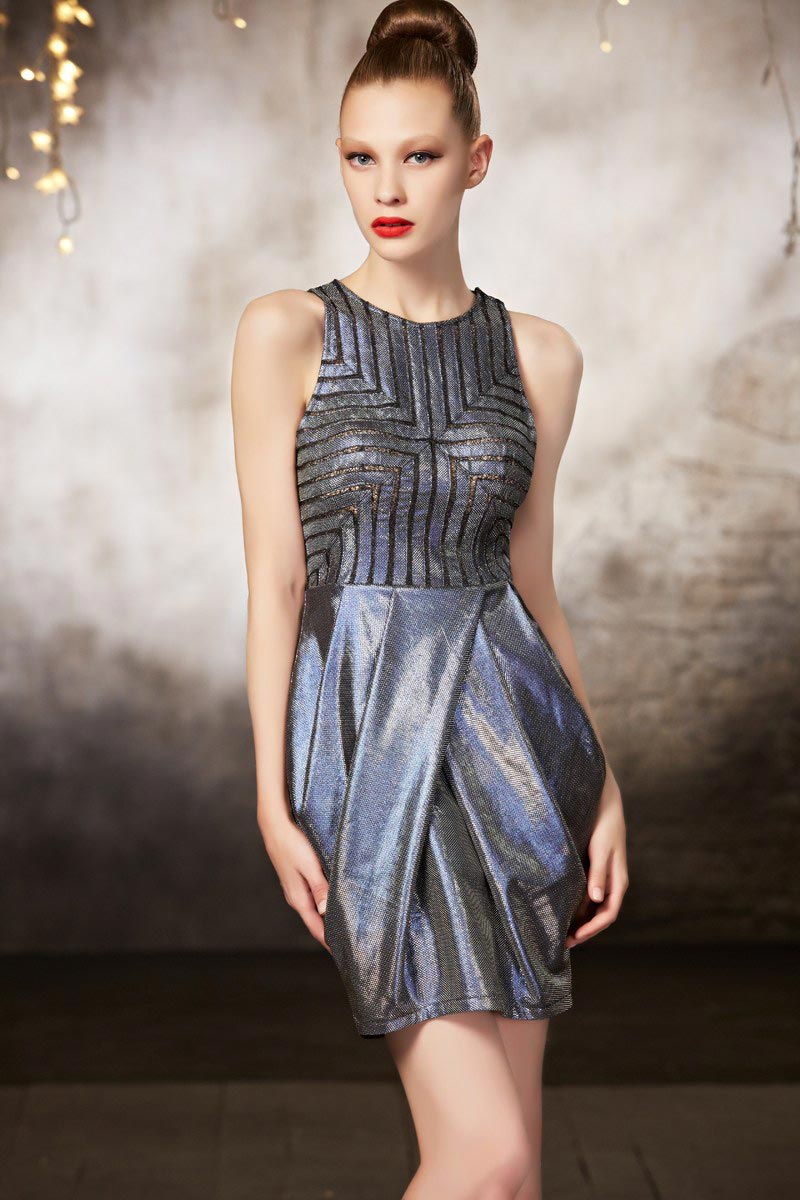 Metallic tones evening dresses are really hot right now. To get the really shiny metallic look you'll want to consider this little silver dress with bling bling effect in a more elegant way.
Black Short Lace evening gown for ladies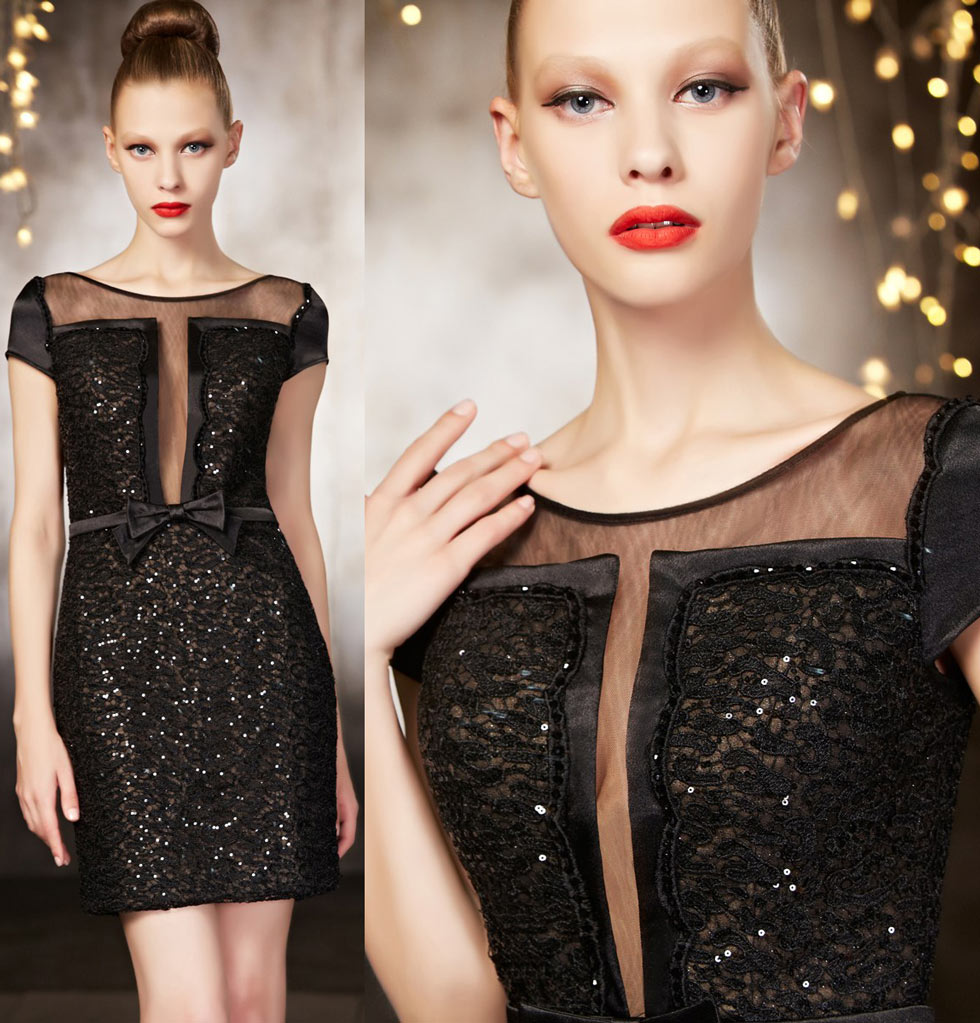 You can not be more elegant in this thigh high little black gown covered by delicate lace and sparkling sequins. The see-through neckline in a form of T gets you a more fancy look while the bow details at the waist underlines the femininity to the extremity.
Nude pink Short Embroidery Evening dress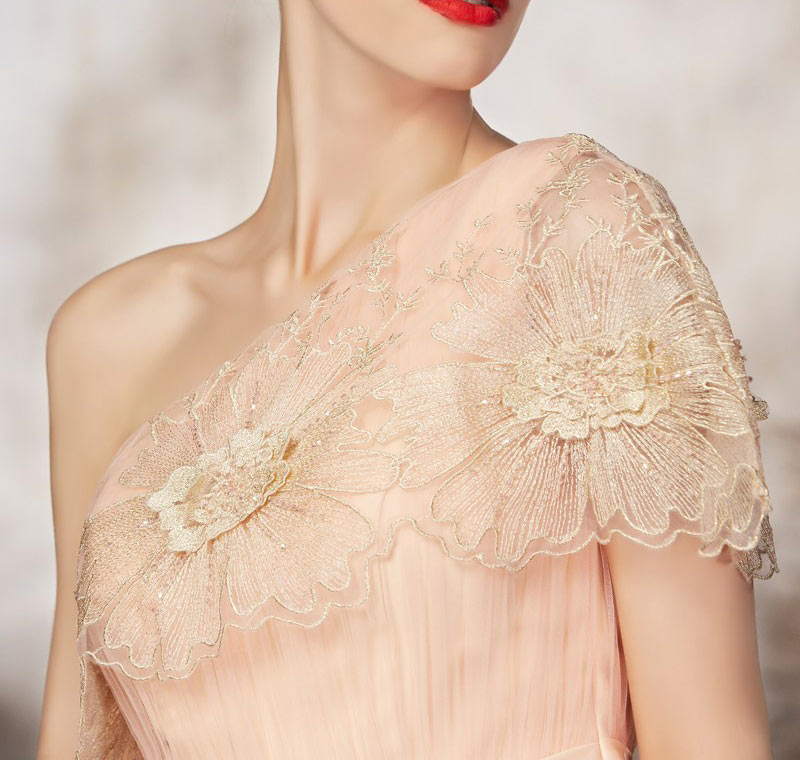 For this short nude pink dress i won't give you the full look here because all the editor want you to concentrate is the details of the fabric. With some marvelous flower motif embroidery on the one shoulder cap sleeve, the dress can be so charmingly fragile, which reflects so well the girly personality and reminds us of the beautiful times when we met love. For more look of the gown please click right here.
Champagne Short gown for evening in daisy lace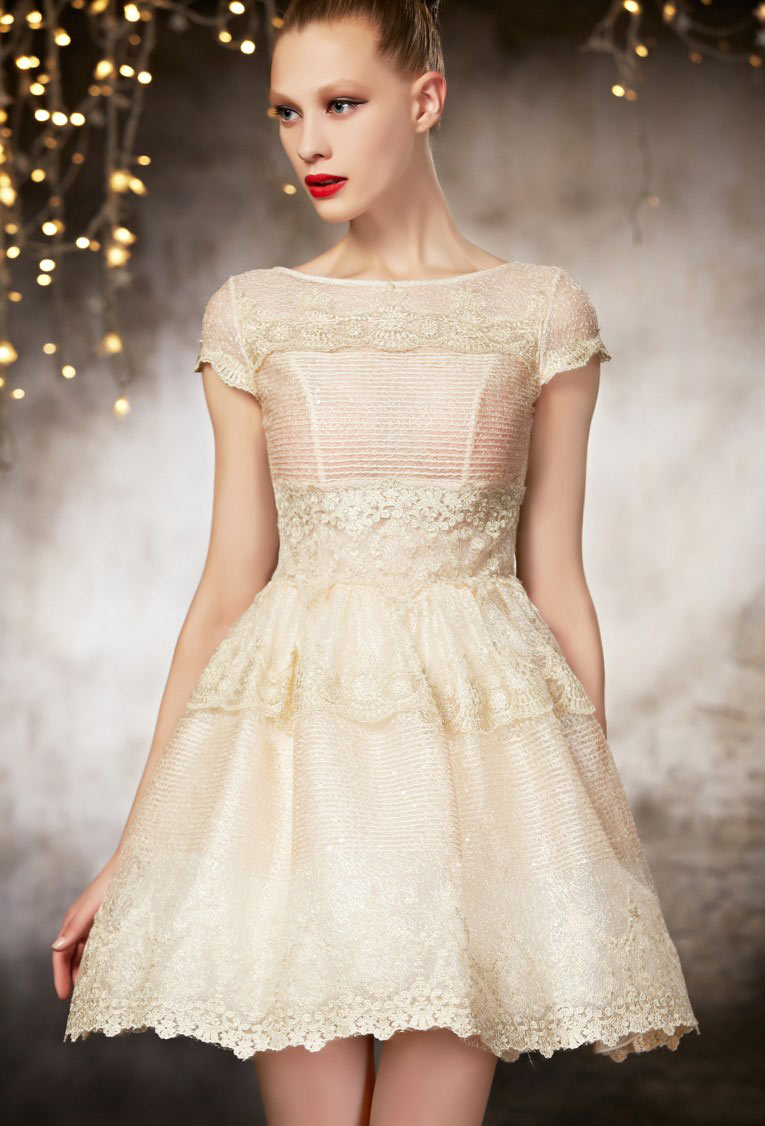 For a vintage touch, for a cute girly memory. Wearing this short gown for your homecoming party or birthday celebration, it's hard to not let heads turn to you. On a layer of luxury soft organza is sewn by hand the complete piece of daisy form lace. Who can say no to this ? Link of the short evening dress : http://www.persun.cc/bateau-lace-short-a-line-evening-dress-with-sleeves-p-10052.html
Golden Cap sleeve Short Evening gown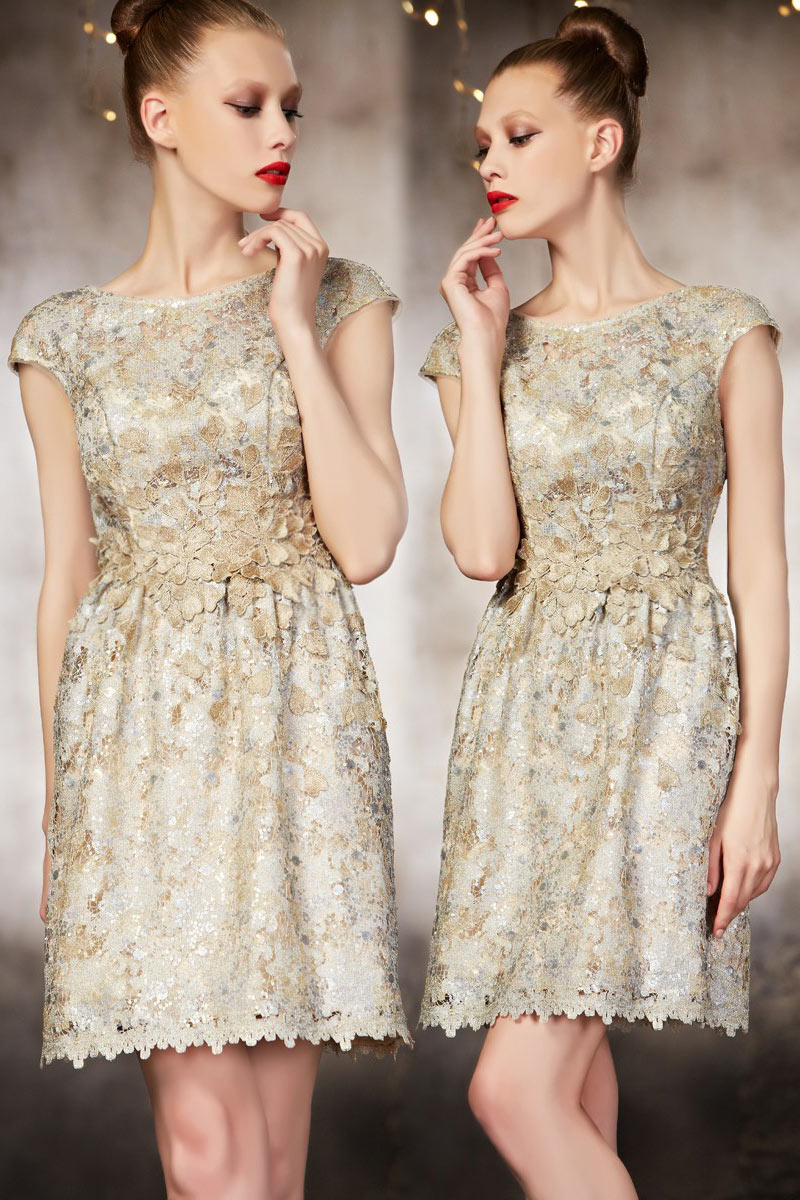 I know that the color gold wouldn't be most girls' first choice when it comes to their choice of color of all the 2015 evening dresses available on Persun.cc, but did you know that the golden color has been voted for "the color of the year" by color experts? If you are worried of looking like mature, how about this cute short golden formal gown?
What do you think about our new collection of 2015 short evening gowns? Please kindly leave us a message at below 🙂