Summer is coming. But, scorching sun can not stop the pace of happiness. In this warm season, maybe a lot of people find the other half and will soon complete the ritual. There is a saying "If you love her, give her a grand romantic beach wedding". Blue sky, vast sea, long beaches and sea sunset, all these make a picture called blessedness. When you prepare the seashore wedding, there are several points needed.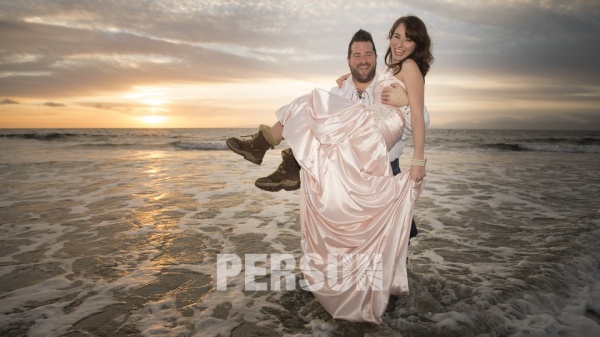 An Appropriate Beach Wedding Gowns
Considering the wedding venue, the bridal dress must avoid long train, complicated design and heavy fabric. In the fabric, silk like satin or satin chiffon can be the good choice. The two fabrics are usually used in making a soft wedding gown. In the aspect of style, a gown with a chapel train is enough to show your elegance. Veil can not be too long as well. In short, simple design and facility to walk around are the basic request when choosing your seashore wedding gown.
Note of Venue Layout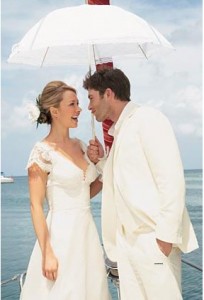 To cope with the nature of the sea, the site layout can make more use of blue decoration. And it is also in line with the characteristics of fresh and romantic of ocean. In addition, beach umbrella should be prepared to shield the sunlight and breeze. Looking ahead, the blue sky, blue sea,blue hall, make the picture seems to be more feeling.
The Final Climax-Bonfire Party
The sun goes down, but the joy continues. Hold a bonfire party and dance with friends to share your mood at the moment. Swaying in the bonfire, and carefully understand happiness. Pick a wedding dress and go with the people you love to hold a beautiful seaside wedding. Let the sea and sky witness your love!