Persundresses.com is your exclusive shopping destination for elegant, modest and voguish formal styles in our new arrived collections of short prom dresses cheap for seasons to come. Search for household prom dresses? Persundresses.com is the place to start the sorting for savvy shoppers.
Browse more household inexpensive short prom dresses here.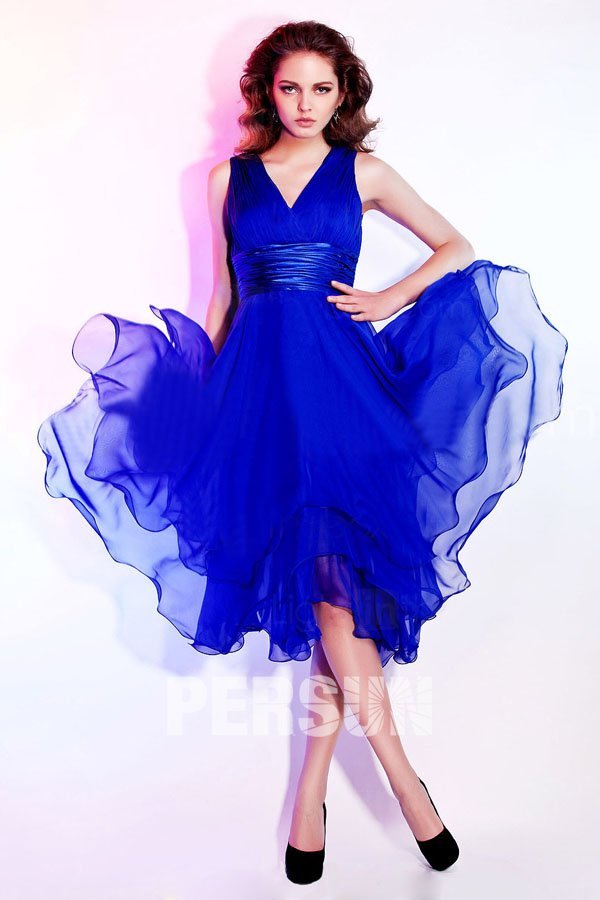 A-Line V-Neck Sash Knee Length Chiffon Prom Dress for $99.99. It can be made in any color you want. Suitable for proms and other special formal occasions. Multiple ruched layers at different length are in vogue right now. Longer layer can reach the upper part of your shanks. It is proper not only for formal occasions but also for casual fashion at school or for a picnic.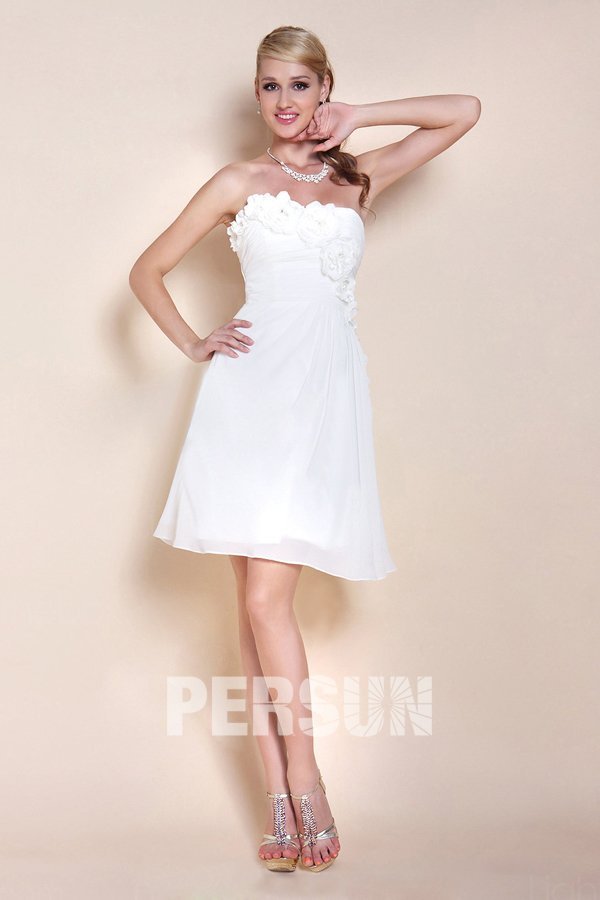 A-Line Flower Ruched Knee Length Prom Dress for $99.99. Natural hemline at knee length adds a modest and intellectual look. Featuring handmade flowers along the neckline, the strapless design will be just perfect for a modest while hot look.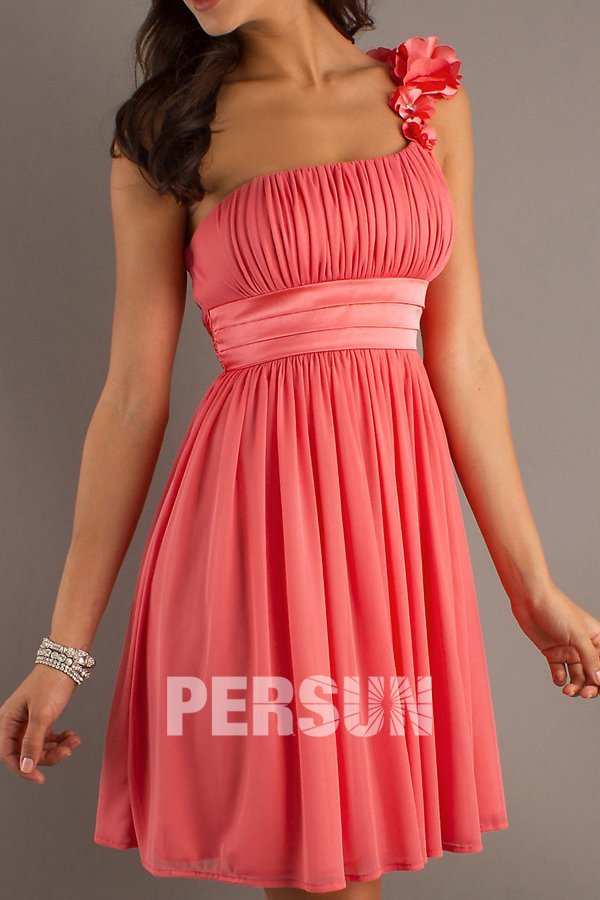 A-Line One Shoulder Chiffon Homecoming Dress for $95.99. Chiffon is the main fabric for this cute prom dress. It is perfect for proms, cocktail parties as well as homecoming. A single strap with satin flowers which perfectly matches the empire waisted design give the dress its unique look.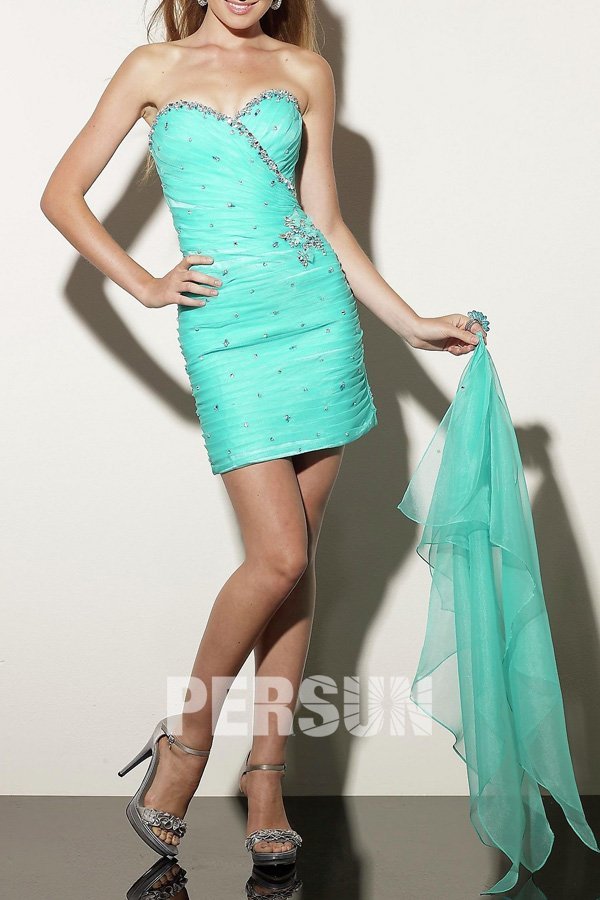 Sheath Sweetheart Beaded Mint Organza Cocktail Dress for $99.99. The gauze kerchief is supposed to be attached under the beads on the left side of your waist. You can also take it down for a more decent look. You can complete your look with a pair of strappy heels with colorful beads.
A-Line Strapless Ruffle Short Prom Dress for $99.99. It is always romantic in a light pink ruched cute prom dress with ruffles. The top is made of satin in which is super soft for our skin to touch. The peplum is made of organza to be in shape. A optimal choice if you are on a budget and have got a household short inexpensive prom dress plan.
See more stylish looks of household formal dresses nice and inexpensive here: http://www.persun.cc/formal-dresses-c159/