In Hollywood this showy world, there are countless handsome men and beautiful sexy stunners, and it's nature that handsome guys love beauty, being a famous actor, it not only means that you got the perfect chance to show your talents, but also means you got the precious opportunity to meet those beautiful actresses, many handsome actors' wives are all the beautiful sexy stunners, who are also the red carpet queens as well, among those stars' beautiful wives, who is the winner of best evening dress look? Let us see.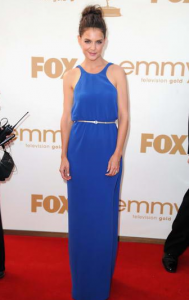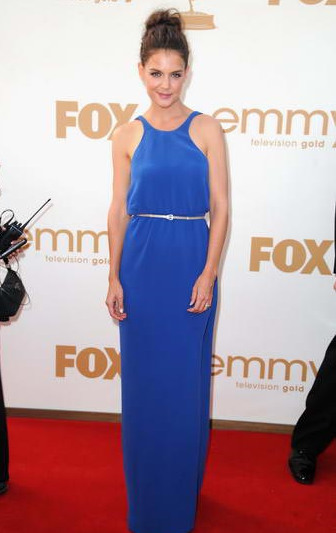 If you ask who is the most charming man in the world, my answer will be Tom Cruise, and David Beckham, of course. One is the most sparking star in Hollywood, one is the god-like sport star. How many girls have dreamed about marrying to Tom Cruise one day. Tom Cruise has been through three marriages, her third wife is Katie Holmes, who is also a famous actress in Hollywood, in 2006, this lovely couple got married, and maintained their marriage for six years. Apart from her mysterious marrying with Tom Cruise, Katie Holmes is also a fashion darling when it comes to dressing style. In Emmy Awards, Katie Holmes picks out an elegant high-end royal blue evening dress by Calvin Klein Collection, the smooth silk fabric of the evening dress nicely curve Katie Holmes's tall and slender figure, to enhance her slim waist line, Katie Holmes also picks out a shining silver waistband, when Katie Holmes was in the marriage with Tom Cruise, her dressing style tended to be more conservative, most of her evening dresses are in classic floor length design and the color of the evening dresses are mostly in deep color, maybe it suggests that how much Katie Holmes has tried to act like a good wife.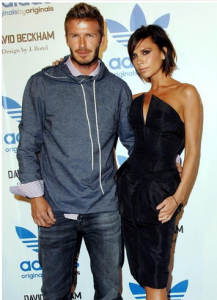 Unlike Tom Cruise's complicated love life, David Beckham is a spoony man and his marriage with Victoria has stood all the test. If we say Katie Holmes is a good example of wife, who is always trying to show her elegant side to the public, then Victoria Beckham is definitely a wild and passionate sexy stunner. Victoria Beckham. she is a forever fashion model for young people, she and David Beckham have own famous fashion brand, one is DVB. As a super model, Victoria Beckham's taste in fashion is definitely cool. As a passionate woman in business, Victoria Beckham has a special fondness for deep color evening dress, especially for black evening dresses, maybe they are the perfect ones to enhance her elegant status. On one promotional activities of Adidas, Victoria Beckham wears a sexy skintight low cutting evening dress, the delicate shape embodies nicely curve this Posh Spice's amazing waist line, as for her charming husband, David Beckham wears a smart T shirt, they look perfect for each other.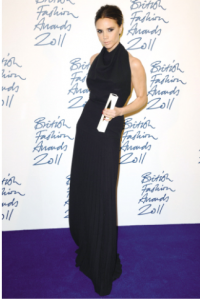 It is never easy to be a good wife, especially a beautiful and posh wife who is elegant enough to goes with your charming husband, I think Victoria Beckham is the most successful one.