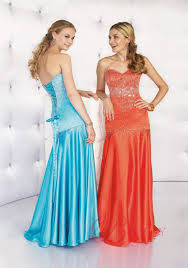 Its basic fashion but how many people keen to fashion laws nowadays? If you have little fashion "˜schooling' as many people around do today, you do not have to expose yourself in public gatherings by failing the basic tests and especially not at prom night. You do not have to appear in the most gorgeous of prom dresses in town only to leave out the very basic accessories that must accompany them.
It is basic that the corresponding accessories must accompany prom dresses. First up are the shoes. Your choice of shoes whether flat or heeled must be comfortable to walk around in. your prom night will involve lots of dancing, moving about and around and your footwear must be very comfortable for you. You don't want your shoes to impede your movement while you jive and dance up and around with your friends.
You need a matching bag to go with your prom dress. Between the dress, shoes and handbag there ought to be color matches and blends. It is simple; if you are going in a red gown, then either or both your shoe and bag should be of same color. The bag itself also ought to be a simple small handbag that does not have to carry so much. Its only prom night; when you are heading for the shopping mall, you can take the very big one.
Your choice of jewelry must also be considered while planning your prom night outfit. Do not just pick up any pair of earrings, necklaces that happen to lie around as you dress up on the night. Even if you had that habit initially, you must train yourself to plan yourself long before the day of the event. Aside planning, try out the things you intend to wear on the night. Perhaps the gown is a little tight or maybe the shoe is very lose; you can fix all these long before the prom night arrives. You don't want any unfavorable last minute changes. The cure? Plan early.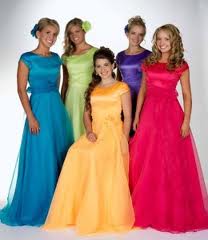 With the shoes, bag and jewelry in place your make up and perfume would be next. You do not want to look all so fine and flashy in your clothing only to have an awful stench repulsive to others. Such little things can be the difference between having a great prom night and a depressing one. Light makeup always wins; it's not Halloween.
One more word on the prom dresses, it would be nice if you choose a simple yet unique style and design of dress for your prom night. Wear something beautiful not bogus, simple yet classy. You are a lady; you want to turn a few heads and other girls slightly jealous.
Do not forget your smile and friendly demeanor at home. It is not in vogue to pick up a fight with anyone at prom night. Its only prom night but then there is a possibility you might not see some of your classmates again. Leaving a good impression in looks and actions have not substitute.