Hot prom dresses with straps are making their remarkable statement for this season. Multifarious prom dresses with straps at PERSUN are always ready to make your next debut ultra glamour and twinkle. Here we have had top five hottest prom dresses 2014 with straps elaborately selected for you.
Featuring close-fitted styles, short mini dress presents a lithe and graceful body appearance. The unique asymmetrical straps design adds to its novelty. Different from strapless prom dresses, this hermosa pink ruffle chiffon one shoulder dress can give you the most refreshing and feminine look.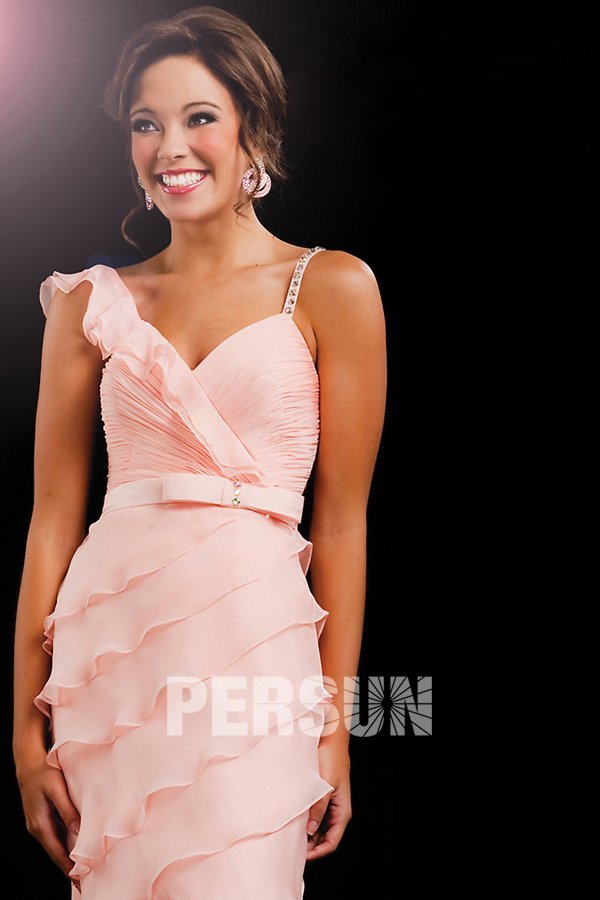 Here comes the dazzling sequin cute halter short prom dress. Halter and bling turn out to be the hottest look for this season too. With intricate bead work, chic halter design in bald colors as royal blue and rose red, this dress allow you to dance your style out and feel free to show your sexy back in a modest way.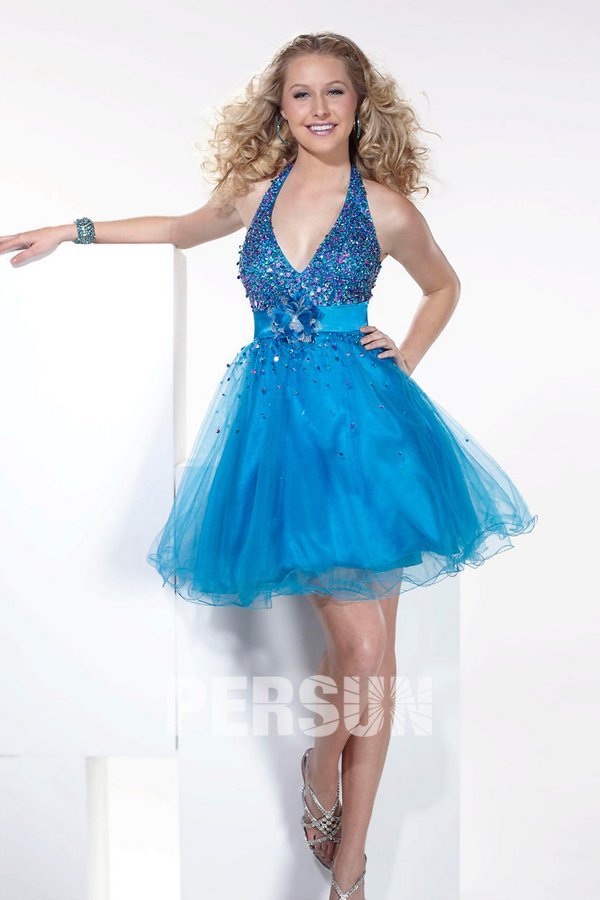 Though floor length prom dresses do not enjoy the same popularity as short prom dresses, with the right one, you can also make your debut classic and outstanding ever. This unique tencel one shoulder applique dress best shows your original vision for fashion. That have this outfit going with a pair of chic ball earrings, an iridescent rhinestone bracelet and nude heels will definitely make you the prom queen.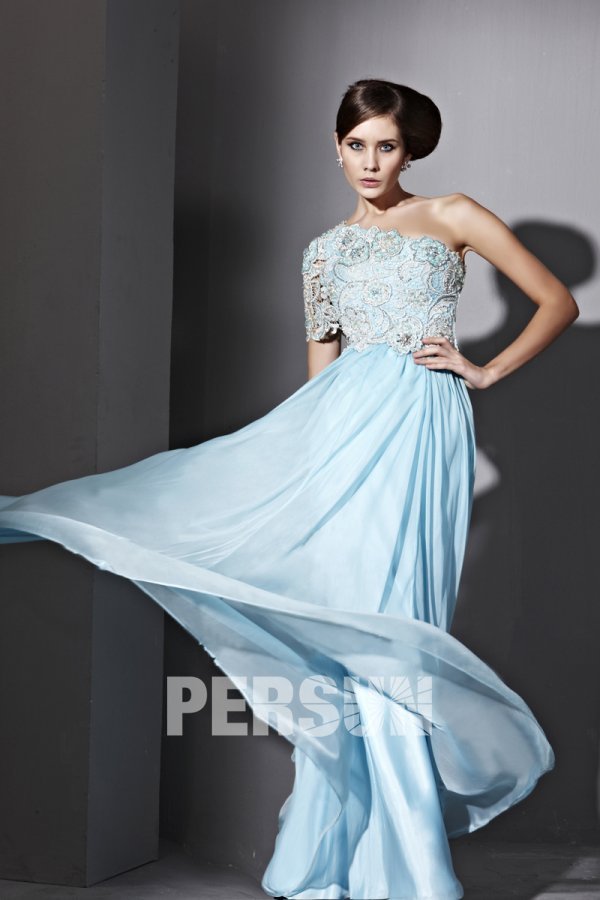 Which one comes first as you choose your prom dress, comfort or beauteousness? At PERSUN, you don't need to make that nerve-wracking decision. You can have both at Persun.cc in this cute beaded applique short prom dress with single strap. Nothing involved in revealing, however, this perfectly tailored dress maintains no less quality of dignity and modesty and at the same time makes the most use of your sexy shoulders and collarbones.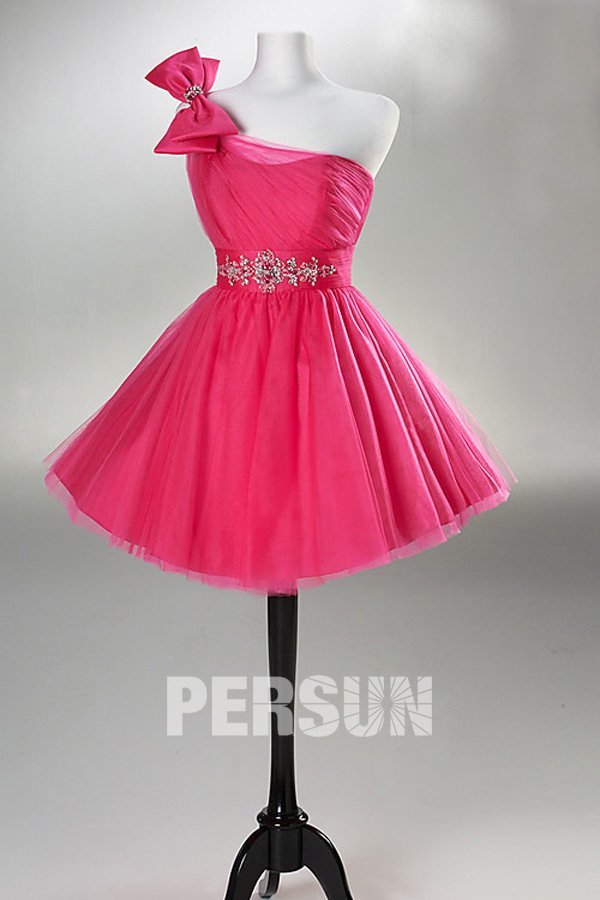 Prom dresses that best compliment your body silhouette are doomed to be the close-fitting sexy mermaid dress. This stylish asymmetrical sweetheart beaded affordable prom dress is available in a variety of bright colors. No matter it is for a romantic evening dinner or for a vigorous amazing prom night, lemon yellow is always the most eye-catching. Prominent it's remarkable look with a tassel purse, flashy fringe earrings and stilettoes.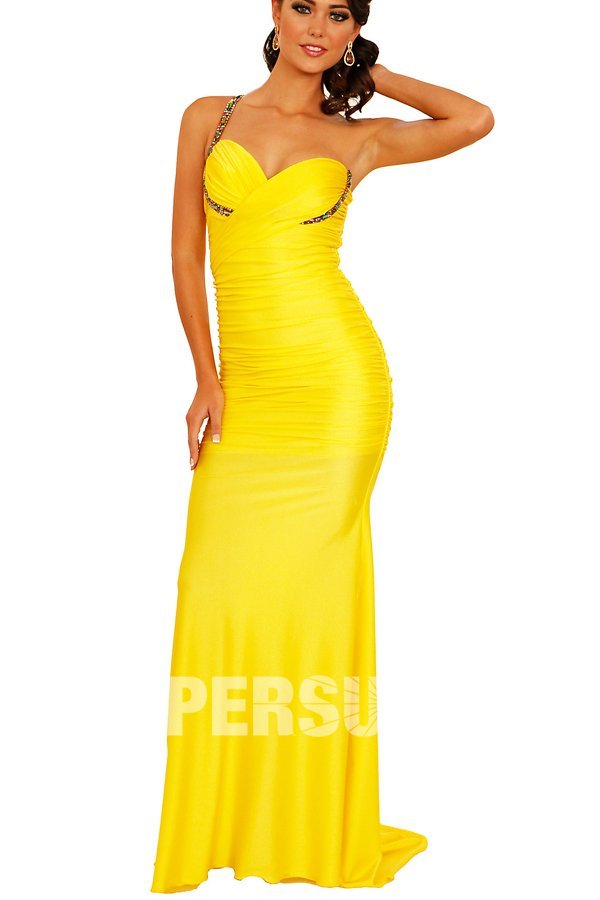 Make your next appearance outstanding in a unique prom dress with straps keep people's eyes focused on you!